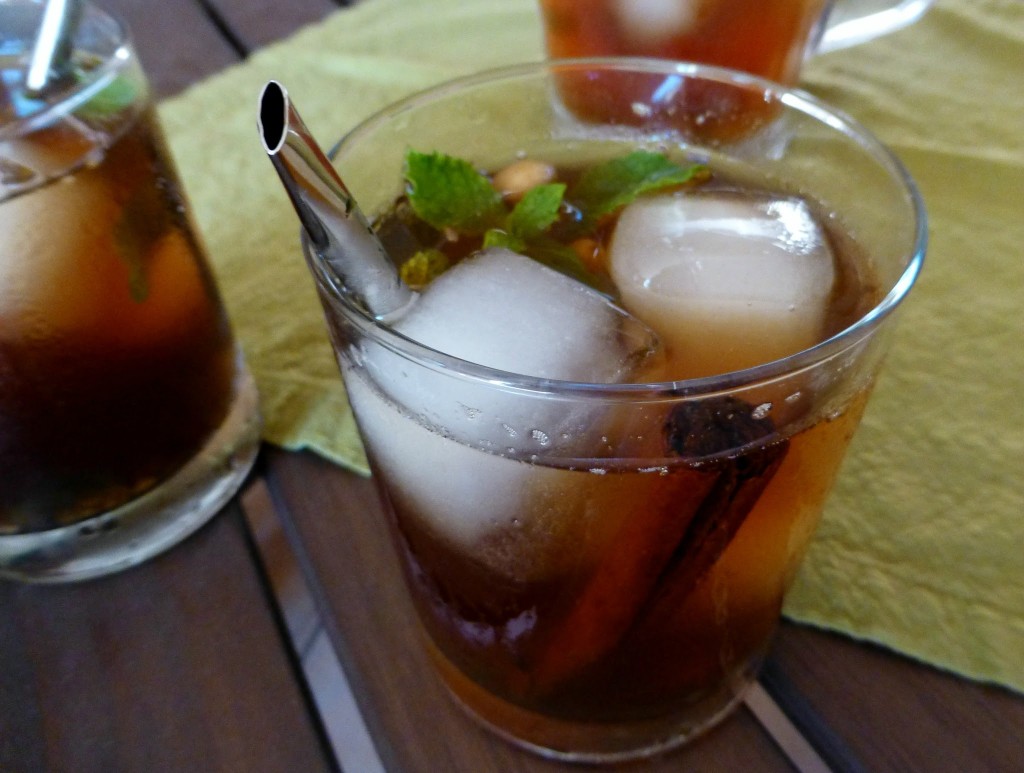 We have to thank three different cultures for this drink. The straw is a mate straw from Argentina. Chai, you know, is Indian. And I think it's safe to assume that sun tea is American.
I use the mate straw because it has a built in spiral filter on the bottom. Traditionally, it's used to filter out (drum roll) mate leaves. Now, it's used to filter out chai spices.
If you don't drink the tea all in one day, I would strain the rest, so it doesn't over steep.
What else? Sun tea is better because you're brewing at a lower temperature than hot tea, so the tea is less likely to be bitter.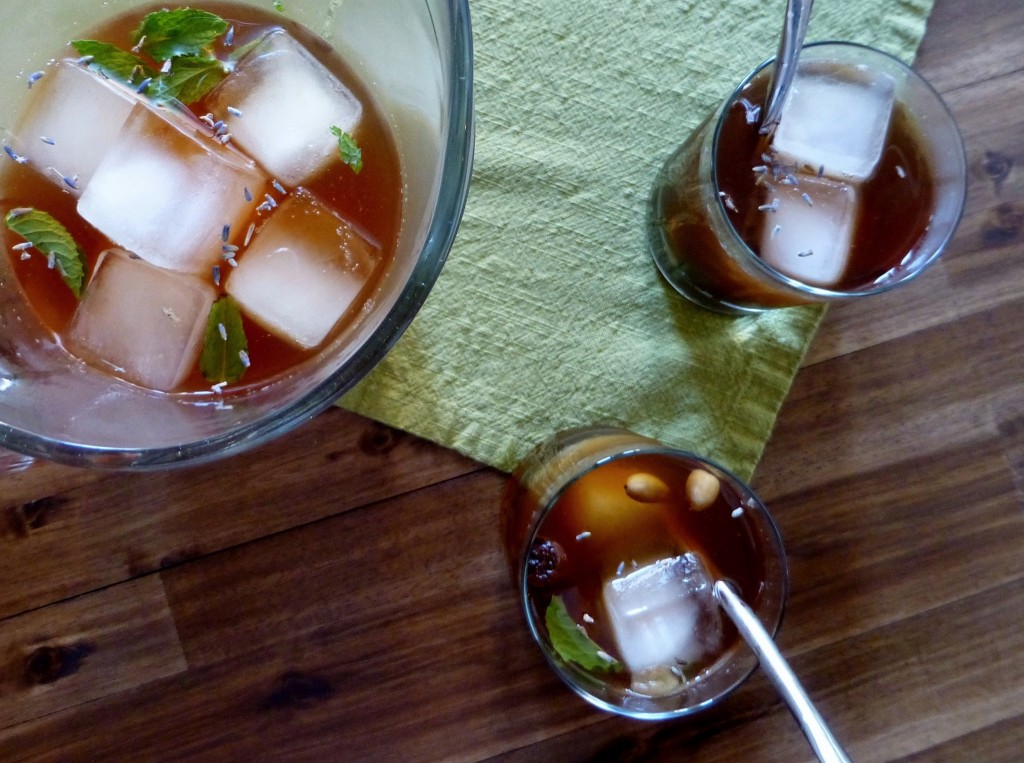 RECIPE
makes 1 quart (32 oz)
4 bags (or 1/2 oz loose leaf) black tea (use rooibos for a decaf version)
1 cinnamon stick
1 vanilla bean, split in half
6-8 cardamom pods/seeds
1 tsp fennel seed
1 T fresh ginger, sliced
1/2 tsp lavender flowers
1/4 tsp ground pepper
2 whole cloves
a couple sprigs of fresh mint
1-3 T honey or agave (optional)
cold water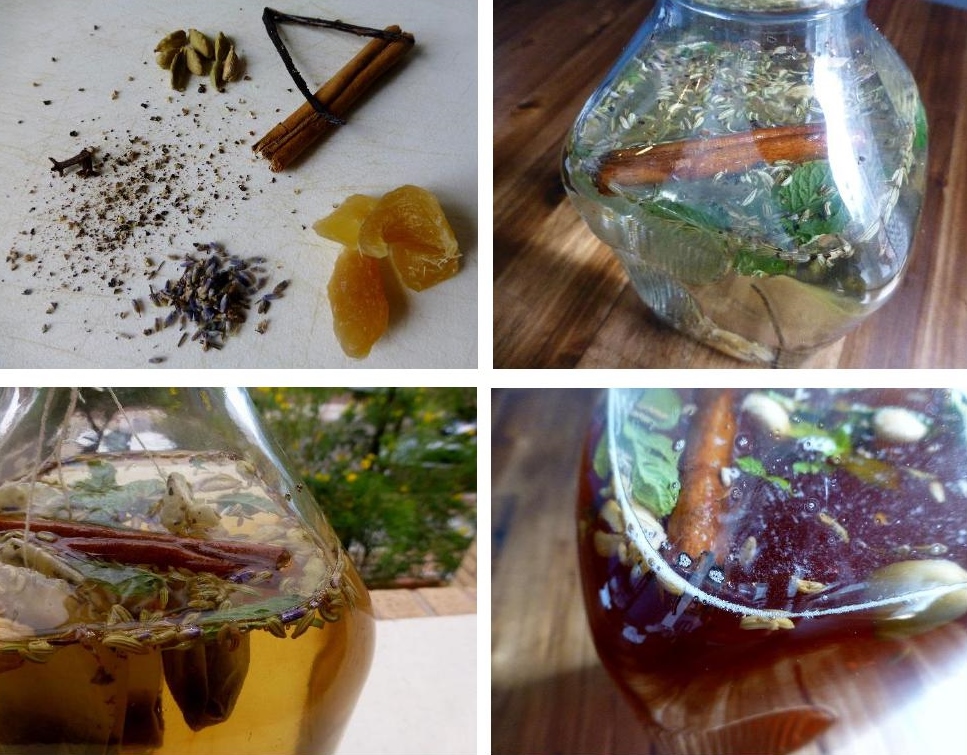 1. Combine all herbs, spices, and tea in a glass container with a lid. Mason jars or glass milk jugs work well.
2. Fill with cold water.
3. Set out in the sun 2-3 hours until warm and steeped.
4. Add honey if desired while it is warm so it dissolves.
5. Let cool in the fridge a few hours.
6. Serve over ice with a mate straw or serve filtered.