The snap peas add a sweet crunchiness to this salad while the buttermilk in the dressing adds a subtle tartness. Sometimes I'll add red radishes for added crunch and a little bite, or top the salad with a poached egg and eat it for brunch.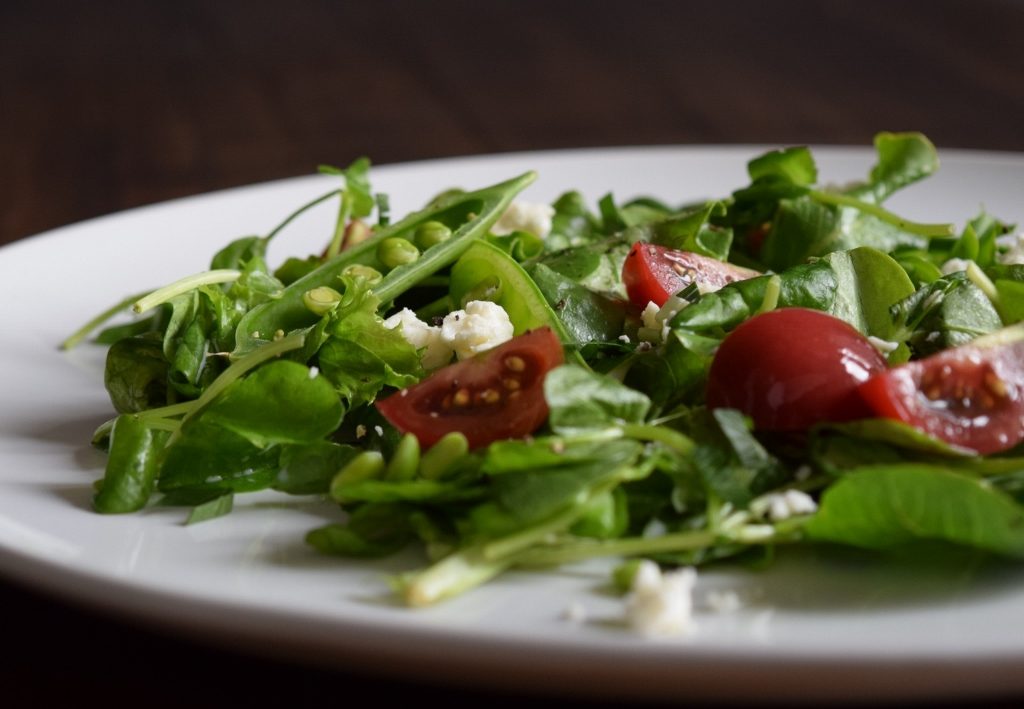 4 oz bag of mixed baby greens
8-10 sugar snap peas, halved
4-5 baby heirloom tomatoes, quartered
1/8 c feta, crumbled
1/2 tsp parsley, chopped
1/4 c buttermilk
1/4 c mayo
1/4 of a lemon, juiced + zested
1 tsp fresh parley, chopped
1/2 tsp fresh chives, sliced thinly
salt and pepper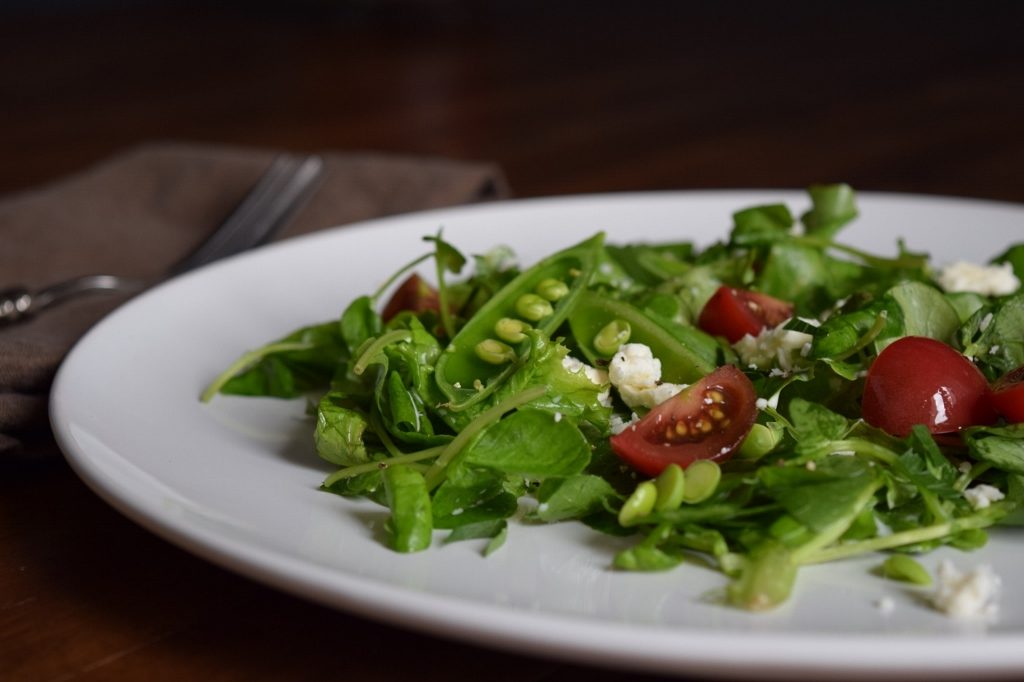 In a small bowl, whisk together the dressing. Combine the buttermilk, mayo, lemon (juice + zest), parsley, and chives. Season with some salt and pepper. You can make the dressing ahead and store it in the fridge for a few days.
In a medium bowl, toss the baby greens with the sugar snap peas, tomatoes, and some of the dressing (you can always add more dressing later, so it's better to start with just a little). Finish with the crumbled feta, a sprinkle of parley, and some salt and pepper.