You can call these Tahini Cookies, too, if you want. It's all the same. And with the extra tahini, you can make some hummus…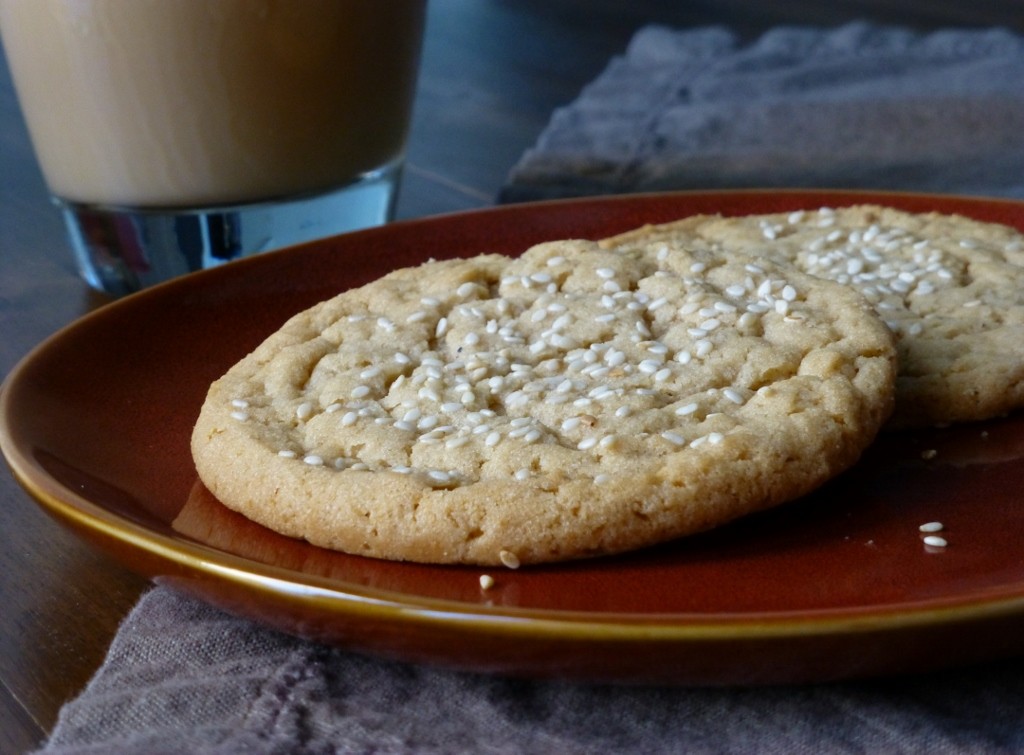 Instead of a glass of milk, I like eating these cookies with an iced dirty chai.
RECIPE
makes 12 cookies
1/2 c butter, room temp
1/2 c sugar
1/2 c brown sugar
1/4 c sesame butter (tahini), room temp
1 egg
1/2 tsp vanilla
1 1/4 c flour
3/4 tsp baking soda
1/4 tsp salt
sesame seeds for sprinkling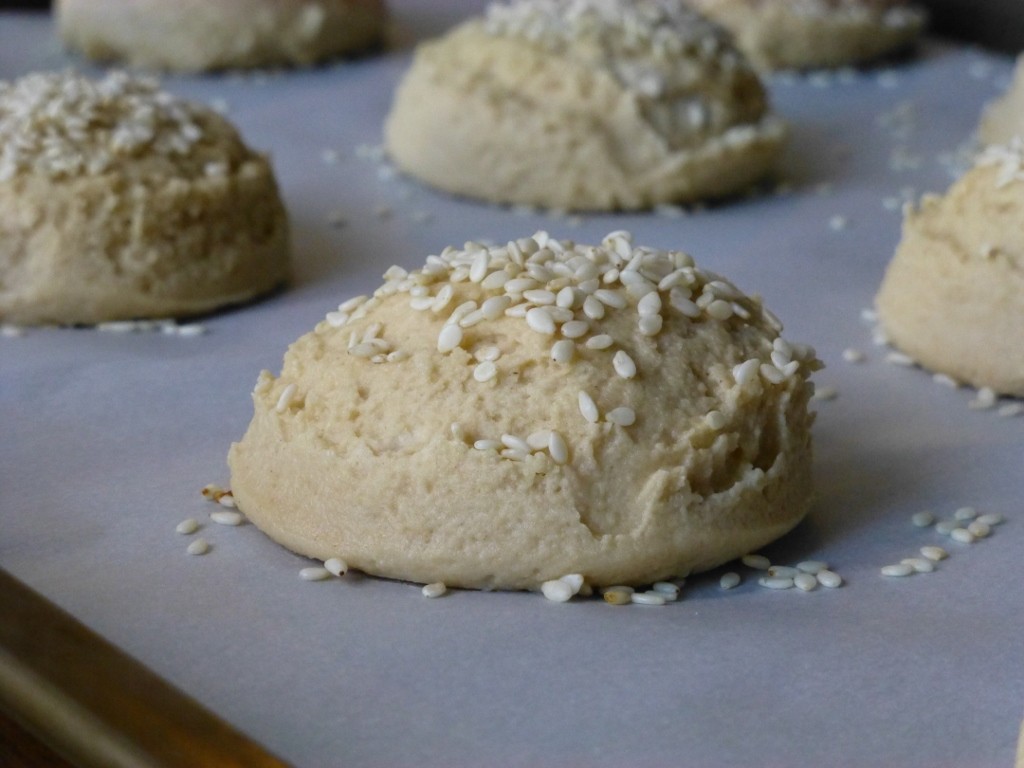 1. Cream the butter with the two sugars for 3-5 minutes.
2. Add in the sesame butter, eggs, and vanilla. Mix some more.
3. In a separate bowl, combine the flour, baking soda, and salt.
4. Add the dry ingredients into the other bowl and stir just until combined.
5. Scoop onto a parchment-lined baking tray. And sprinkle with sesame seeds.
6. Chill in the fridge while you preheat the oven to 350.
7. Bake 12-15 minutes until browned around the edges.