One time, like a couple days ago, I cooked a pack of bacon and ate it all in one sitting. And I do not regret that decision. It was delicious. I couldn't stop eating it. Obviously.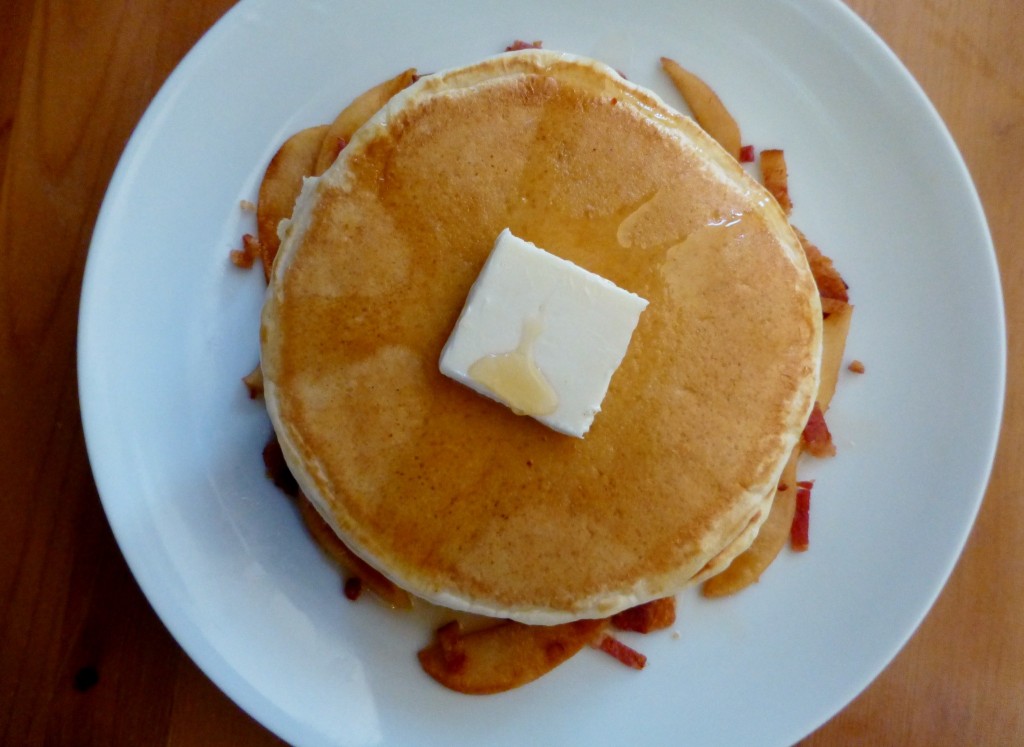 I make pancakes more at night than I do in the morning. My old roommate, Beth, and I used to make chocolate chip pancakes and watch Jimmy Fallon together. I think breakfast makes a better dinner, at least during the week because in the morning, you're rushing to work or school and don't have time to relax and enjoy everything. Plus, if you have leftovers, you've got breakfast the next morning.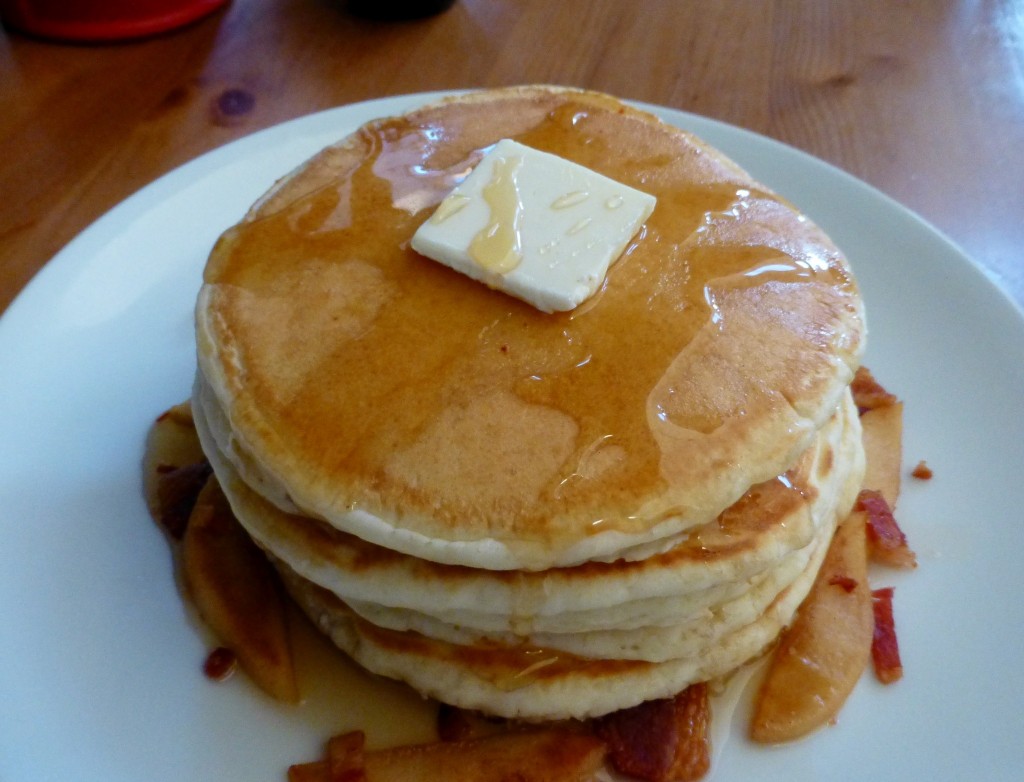 RECIPE
4 strips of bacon
1 apple
1/4 of a lemon
1 T butter
1/2 tsp cinnamon
1/8 c brown sugar or honey
1 1/4 c flour
1 T baking powder
1/2 tsp salt
1 egg
1 1/4- 1 1/2 c milk
2 T vegetable oil
1/2 tsp vanilla (optional)
First cook the bacon.

1. Lay the bacon in a cold pan in a single layer.
2. Turn on low heat and cook for about 15-20 minutes. Flip halfway through.
3. Transfer the bacon to a stack of paper towels. Let cool. Then chop. Save the grease for cooking the pancakes.
Now the apples.

1. Peel the apple and put in some water with a squeeze of lemon.
2. Slice the apples and return to the lemon water.
3. Melt some butter in a pan.
4. Drain almost all the water from the apples.
5. Place the apple slices (and little bit of water), cinnamon, and sugar into the pan.
6. Simmer a few minutes until tender. Set aside.
Finally the pancakes.
1. Sift the dry ingredients (flour, baking powder, salt).
2. Mix the wet ingredients.
3. Mix the wet and dry together.
4. Heat a skillet with a little bacon grease.
5. Pour about 1/2 c worth of batter into the pan.
6. Toss in some pieces of bacon (chopped) and apple slices.
7. When it starts to bubble up flip it. The first one always looks spotted and goofy. Don't worry. The rest one will look nice. I have yet to figure out the first pancake phenomenon.