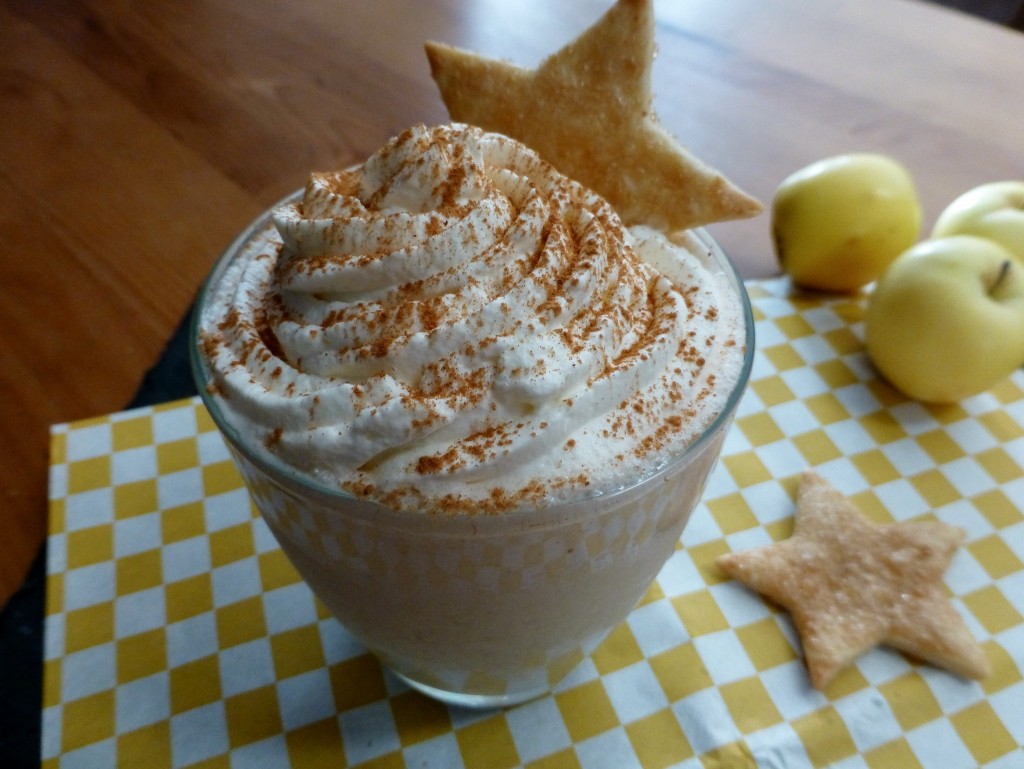 When you juice your own apples, it's technically "cider" because it's unfiltered, which is why it looks cloudy. The first time I saw the unfiltered stuff was at a street market in France. I didn't know what it was. I knew "pomme" was the French word for apple, but it didn't look like any apple juice I'd ever seen. If you don't have a juicer, you can get unfiltered juice, or go to a juice shop for some fresh stuff.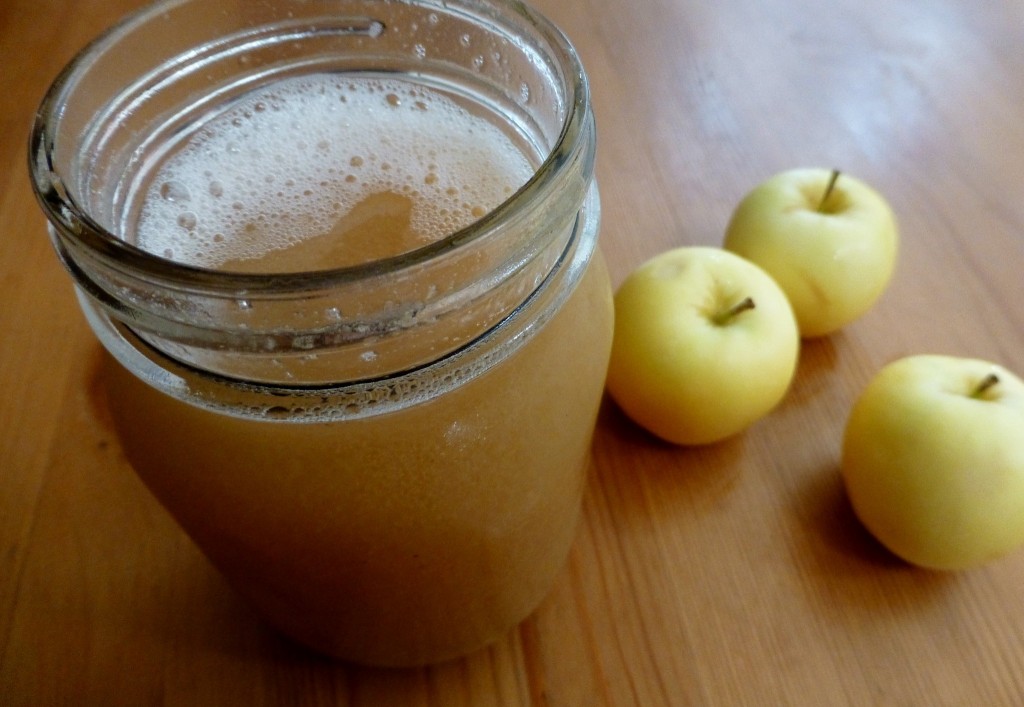 The star on top is a pie crust cookie sprinkled with sugar. And since there's ice cream in the shake, you can call it "a la mode." I used cinnamon simple syrup (equal parts water and sugar, boiled, infused with a cinnamon stick for 10 minutes, then cooled), but if that seems like too much work, you can toss in a 1/2 tsp of ground cinnamon and 1 T of honey instead.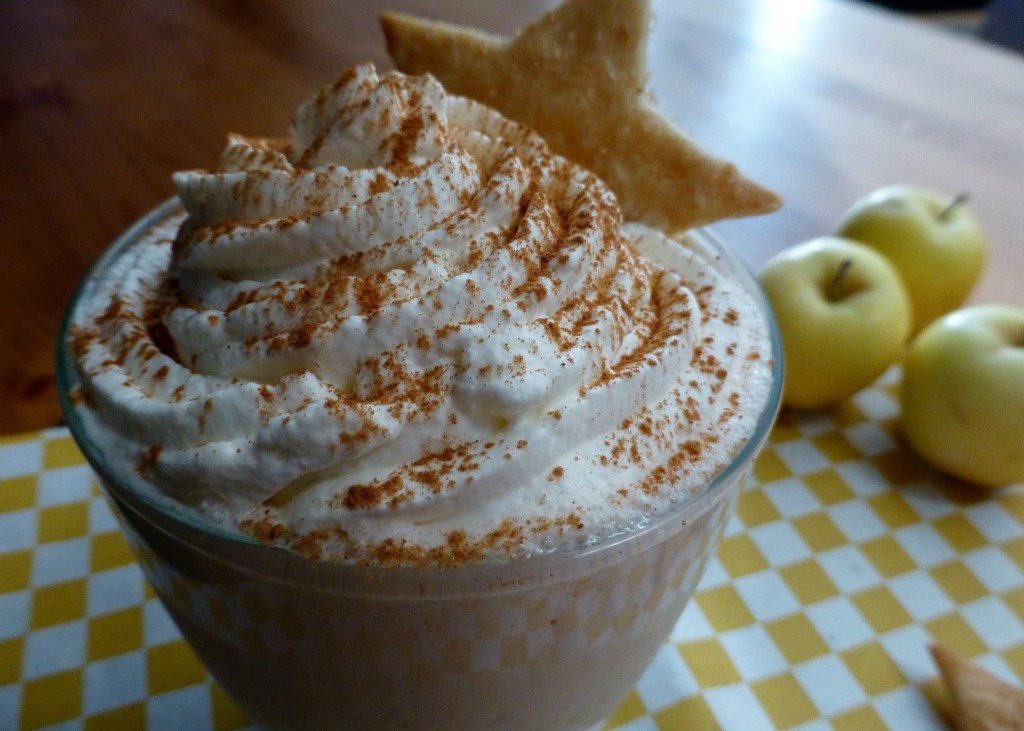 RECIPE
For the pie crust stars:
1 recipe pie crust
1/4 c turbinado sugar
1/4 c heavy cream
1. Preheat an oven to 350˚.
2. Roll out the pie dough and cut out stars with a cookie cutter.
3. Brush with cream.
4. Sprinkle with sugar.
5. Cook for about 8-10 minutes, until golden brown.

For the shake:
makes 2
3/4-1 c unfiltered apple juice
1 pint vanilla ice cream
2-3 T cinnamon simple syrup
1/4 of a lemon, squeezed
1/2 c heavy cream
1 T powdered sugar
1/2 tsp vanilla
ground cinnamon (for garnish)
1. In a blender, combine the first 4 ingredients (you might have to do it in two batches).
2. In a bowl, whip the next three.
3. Fill a frozen cup with the shake, top with whipped cream, sprinkle with cinnamon, and garnish with a pie crust cookie.