It sort of tastes like a blackberry Clearly Canadian. Did you ever drink one of those in the 90's? I hear there are some big Clearly C fans out there who are trying to bring them back…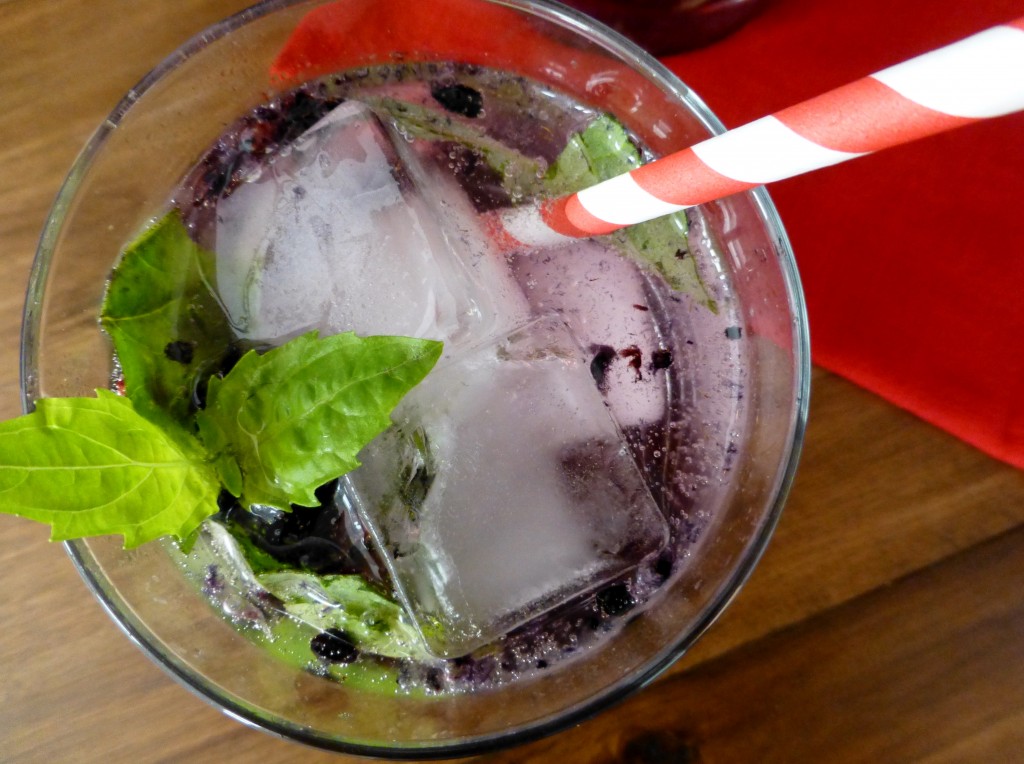 I like to drink this (without the gin) after a run. It's super refreshing and just a little bit sweet.
However, whoever invited the paper straw didn't think the whole thing through. Paper + water = soggy paper. Maybe we let them sit too long in the glass while I was taking photos, or maybe it was a bunk batch of paper straws, but they definitely got soggy by the end.
Pair the fizz with the roasted beet and fennel salad with blackberry vinaigrette. The anise flavor of the fennel pairs with the basil, and then of course they both have blackberry in them.
RECIPE
1 1/2 oz gin (or vodka)
4-5 blackberries
3-4 basil leaves
1-2 T basil simple syrup (1 c water, 1 c sugar, 6 basil leaves)
club soda or sparkling water
squeeze of grapefruit (optional)

1. To make the basil simple syrup, heat water and sugar together until starts to boil. Take off of heat, infuse with basil leaves for 10 minutes, then strain. Let cool completely before using.
2. To make the fizz, muddle the blackberries with simple syrup, torn basil leaves, and squeeze of grapefruit.
3. Shake the gin over ice and pour over muddled fruit.
4. Fill glass with ice and top with club soda.
5. Garnish with a basil sprig.