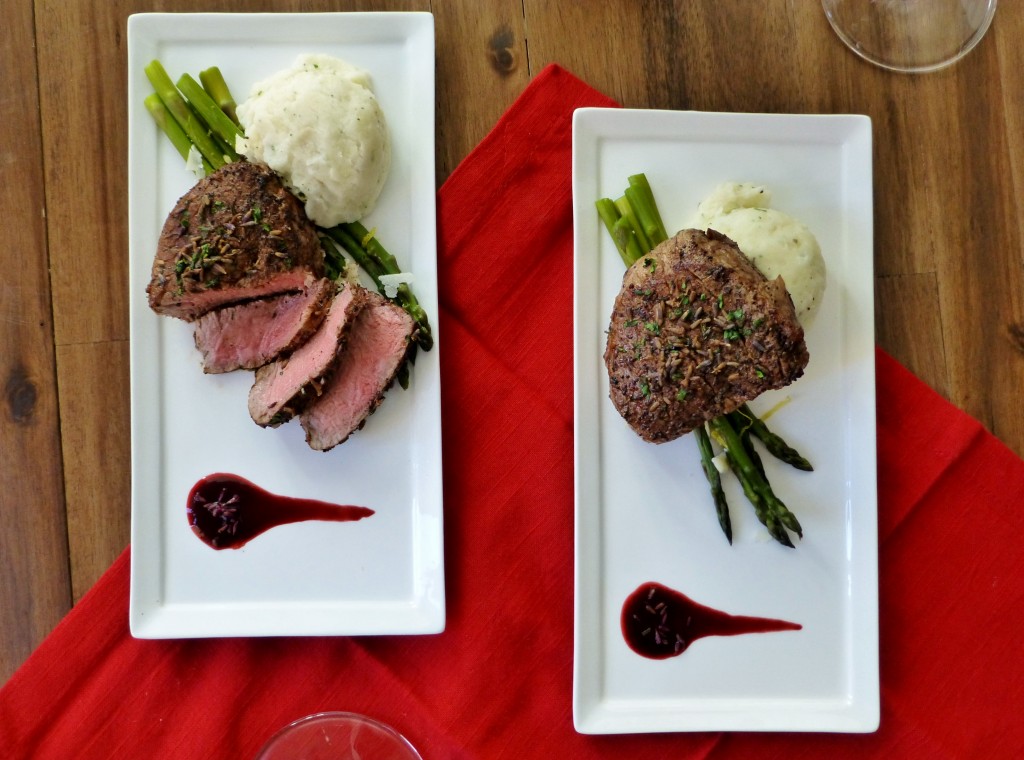 You know the whole opposites attract thing? Well, that applies here to lavender and espresso. Espresso gives you the buzz, while lavender relaxes you. Espresso is rich and earthy, while lavender is floral and beautiful. They're a good match. And when you rub them on steak, they create a nice crust once you sear it.
Plus, we've still got the reds and purples on the plate, with the lavender, blackberry reduction, and filet to keep up with the Valentine's theme.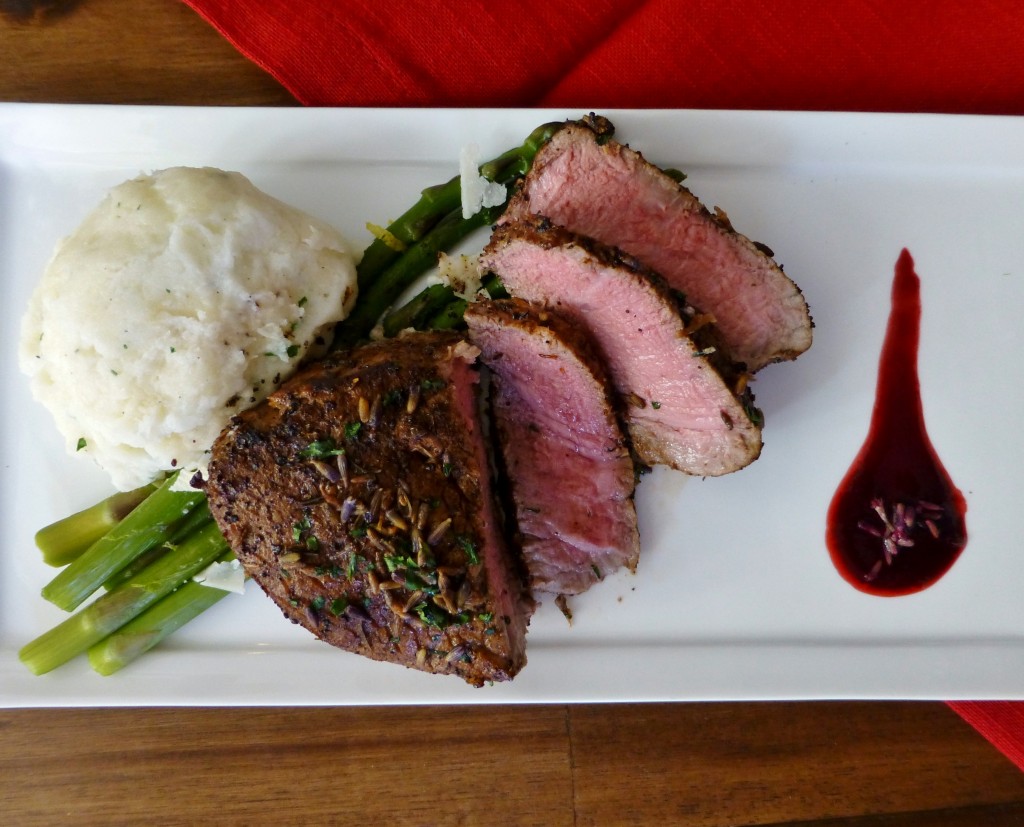 The floral character of the lavender is reminiscent of the basil in the blackberry/basil cocktail. Although at this point, we moved on to wine. Try pairing the dish with a malbec or petite sirah.
As for the reduction, you could also do a combination like red wine-blackberry, or blackberry-balsamic.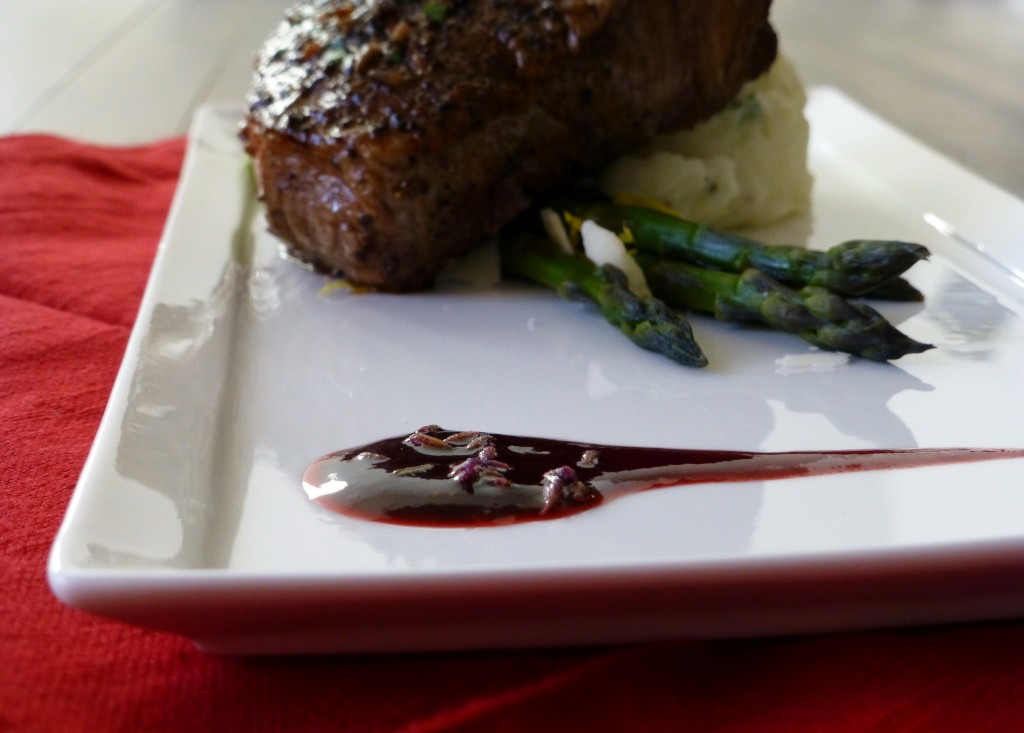 And if you're vegetarian, try the rub on a filet of firm tofu. Although, I wonder why you're reading this recipe if you don't eat meat.
I served the steak with these mashed potatoes (minus the chives). And parmesan/lemon zest asparagus (Fill a sauté pan with a 1/4 cup water, dash of sea salt, and zest of 1/2 a lemon. When the water is simmering, add the asparagus and cover, cooking for about 2-3 minutes until tender, but not mushy. Finish with freshly grated parm).

RECIPE
2 filets
1 T espresso, freshly ground
1 tsp lavender, crushed
salt and pepper
2 T butter
1/4 c blackberry juice, strained
1. Rub the steak with espresso, lavender, ground pepper, and a fair amount of salt.
2. Heat the butter in a pan.
3. Add the steaks and cook about 4 minutes on both sides for medium rare (if you want it medium, reduce heat and cook it a little longer).
4. Remove the steaks and let rest on a cutting board. Add blackberry juice (puree and stain some blackberries) to the same pan, and a little red wine if you have a bottle open. Reduce for a couple minutes while the steaks rest. And then serve.