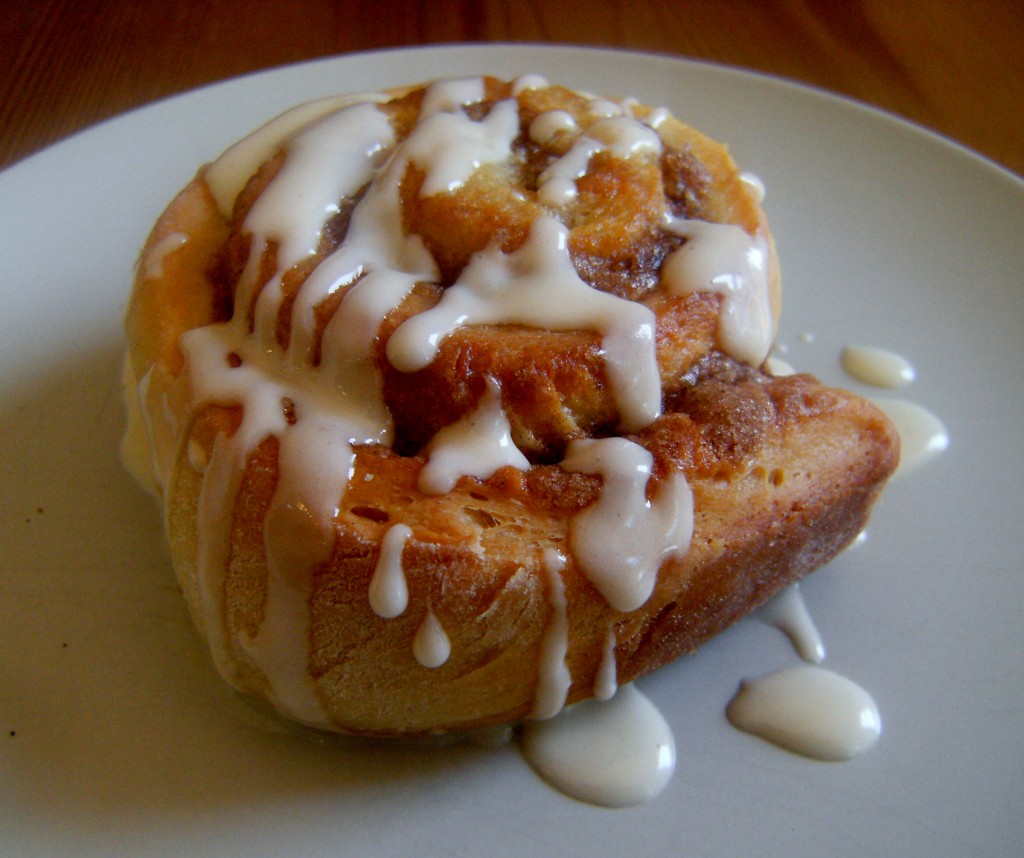 The first time I made cinnamon rolls was also the first time I worked with yeast. I was 10 or 11. It was the summer. My mom, sister, and I decided on a baking project to keep us out of the 117° weather (I grew up in Phoenix). We had made cookies from scratch, banana breads, monkey bread, but never anything that had to rise. "What?? We have to wait two hours before we can roll out the dough?" Those two hours seemed like all day. We ran errands in between. Came back. Still waited. But when the rolls finally came out of the oven, and we smeared on the freshly mixed frosting, it all made sense. Well, at least that phrase, "Good things come to those who wait."

Dough RECIPE
2 1/4 tsp active dry yeast
1/4 c water (110-115°)
1 c milk, warmed
1/4 c sugar
1/4 c butter
1 tsp salt
1 egg, beaten
3 1/2 c flour
Filling RECIPE
1/2 c sugar
4 T butter, melted
1 tsp ground cinnamon
1/4 tsp cardamom
3/4 tsp ginger
2 T butter, cold sliced thin.
1. Let the yeast dissolve in warm water until foamy, about 5-10 min.
2. Combine milk, sugar, butter, and salt. Then add in the yeast mixture and egg.
3. Slowly incorporate the flour until the dough comes together in a mass.
4. Knead gently for a couple minutes till smooth (You can use a hook if you don't like sticky hands. I use my hands..)
5. Let rest 2 hrs.
6. Roll out dough to form a 16×8 rectangle, about a 1/4 in thick.
7. Mix together sugar, butter, and spices to form a paste. Spread or brush onto rolled out dough.
8. Roll up dough into a spiral log, starting from the top, down.
9. Cut into 1 1/2 in slices and place on a greased baking pan (9x9x2).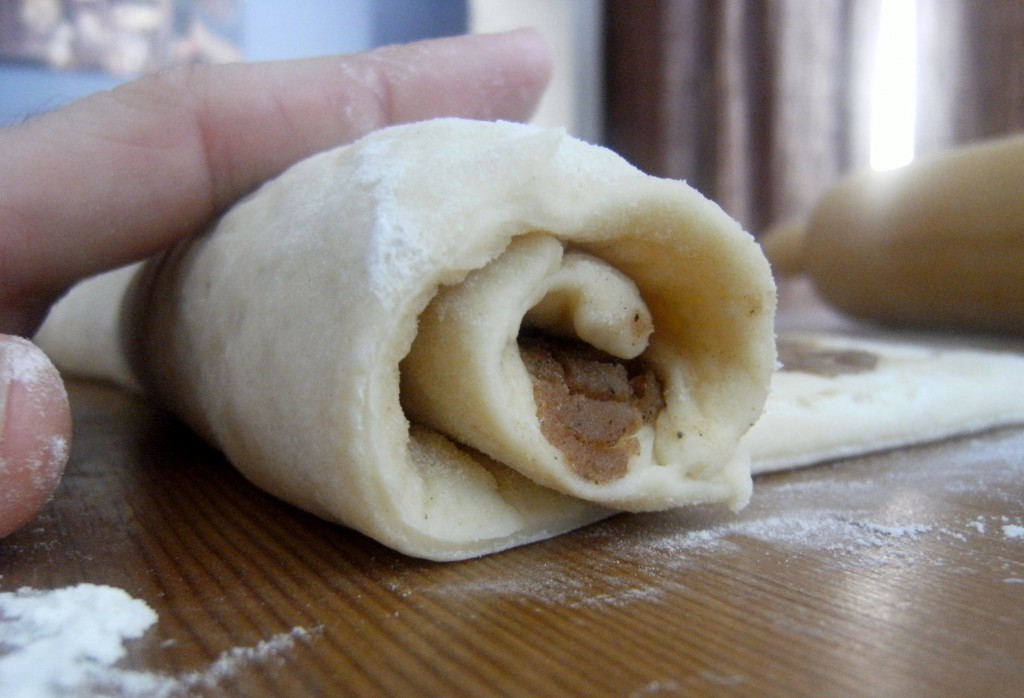 My sister and I would always unravel the rolls until we got to the prized, soft center. Arranging the rolls in a pan close together, means they'll bake into each other. If you want each roll to stand its own and have a bit of a crust, spread them farther apart.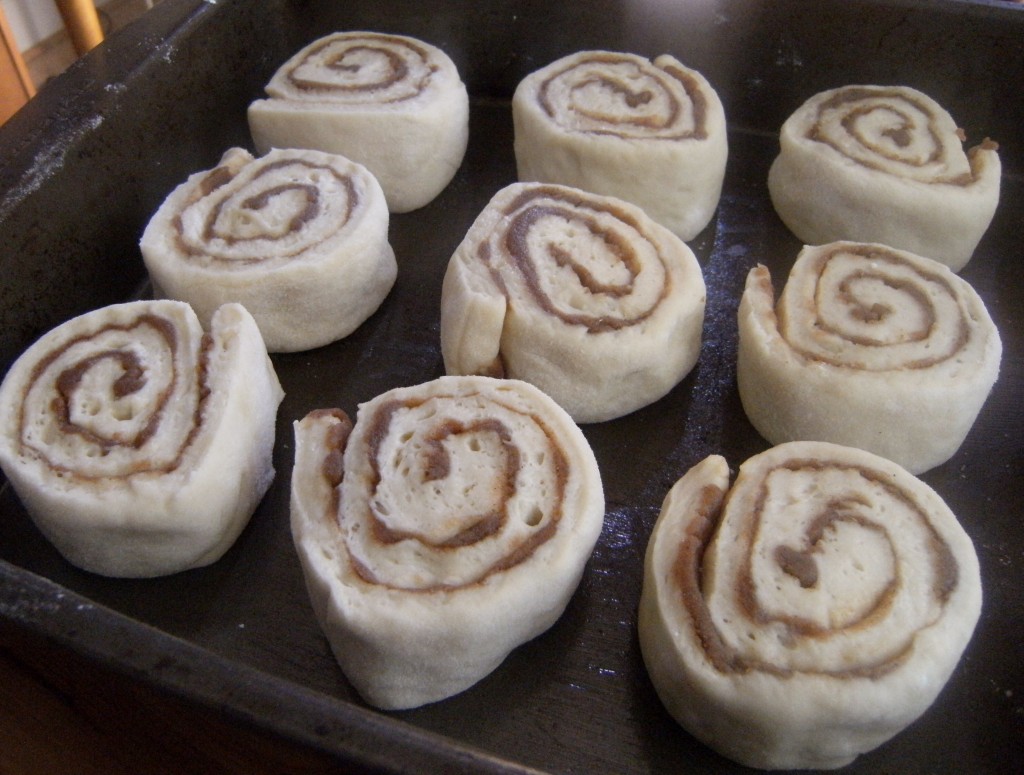 10. Let rise for 30-45 min at room temp. (Alternatively, you can place them in the refrigerator and bake them the following morning, so they're warm for breakfast. Just pull them out while you're preheating your oven, so the dough loses its chill).
11. Place a small slice of butter atop each roll.
12. Bake in a 375°F oven for 20-25 min until golden brown.
Frosting RECIPE
1/4 c heavy cream
1/2 c powdered sugar
1 tsp vanilla
Mix together and drizzle over cooled rolls.