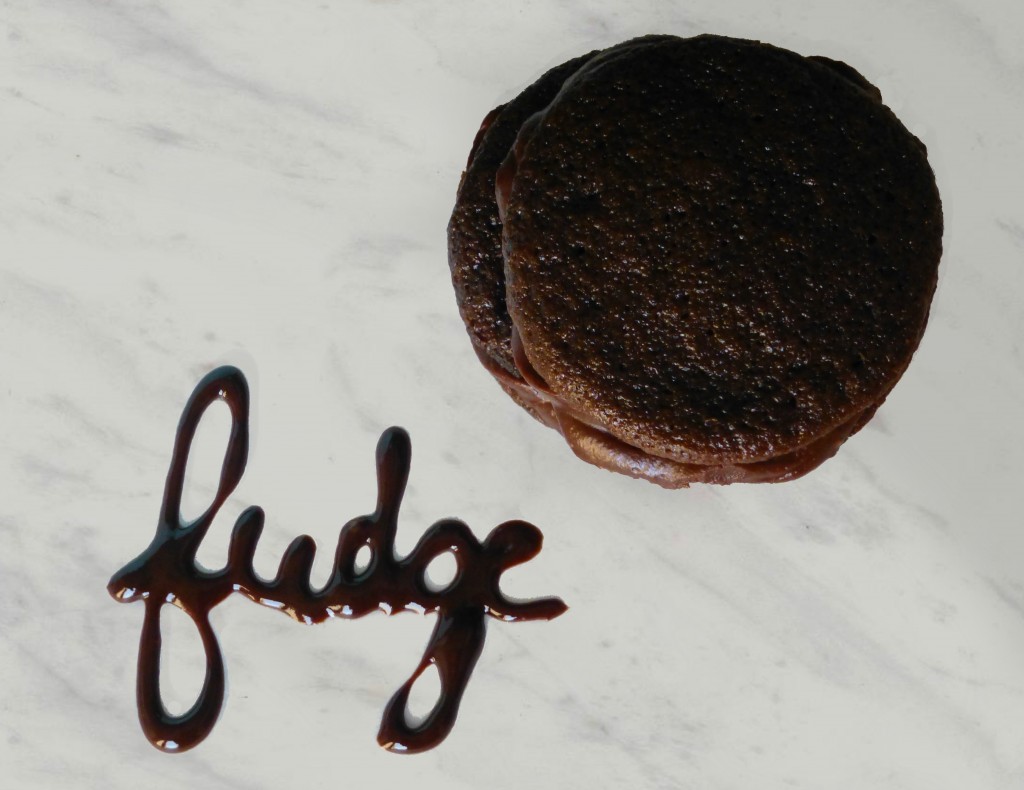 Chocolate. Fudge. Moon pies.
Do I really need to say more?
MOON PIE RECIPE
makes 10-12 small ones
1 c flour
1 c sugar
1/3 c + 1 T cocoa powder
1 tsp baking soda
1/2 tsp salt
1 egg
1/2 c buttermilk, at room temp
1/4 c veg oil
1 tsp vanilla
FROSTING RECIPE
1/3 c cocoa powder
3 T butter
1 1/2 c powdered sugar
3 T milk
1/2 tsp vanilla
This recipes is a little easier to make if you double it, but you can make it either way.
1. Preheat the oven to 350˚.
2. Sift together the dry ingredients. In a separate, larger bowl stir together the wet ingredients.
3. Add the dry to the wet and mix just until combined.
4. Using a pastry bag, pipe the moon pies onto a parchment-lined baking sheet. Pipe them smaller and taller than you want them to be. They'll spread when you bake them, so leave room in between them, too.
5. Bake about 10 minutes until the edges start to crisp slightly and they're firm on top.
6. Let cool completely. Meanwhile make the frosting: Melt butter and cocoa powder together in a pan on the stove until incorporated. Take off heat. Mix in half of the powdered sugar, then milk and vanilla, and finish with powdered sugar. Adjust with more milk/powdered sugar until it's thickened correctly.
7. Once cooled, flip over a moon pie and frost the bottom, piping with a pastry bag or dropping some on with a spoon. Squeeze together gently with another moon pie top.