You find a lot of cookies 'n cream shakes around, but I'm not sure why the cookie dough shake isn't more popular. After all, most people like the dough more than the actual cookie anyways. Do you bother baking it?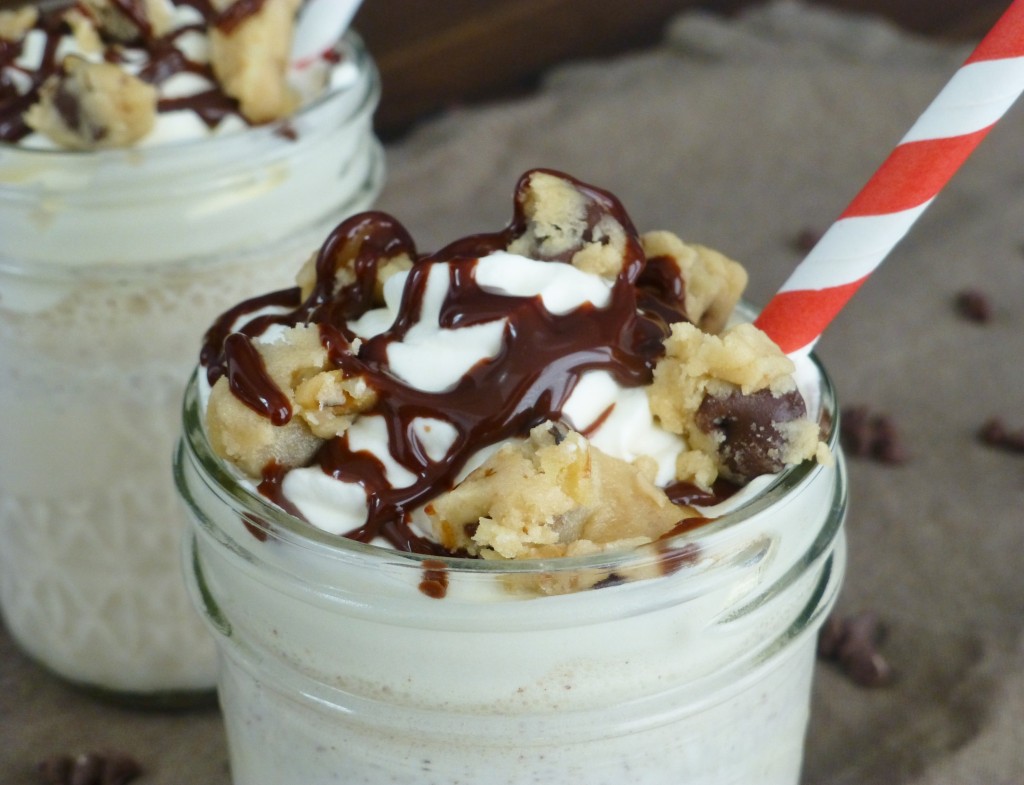 I heard that song, "The Hippy Hippy Shake" the other day, and thought if I ever have a burger place and sell shakes, I'll have "Strawberry, Chocolate, Cookie Dough, and Hippy Hippy," and make the later with hemp ice cream.
The cookie dough recipe is a cookie recipe minus the baking soda and egg, since it doesn't need to rise, and you don't need salmonella. So don't try baking this dough unless you double the recipe, and then add an egg and 1 tsp baking soda.
You could cheat and use cookie dough ice cream, but it's not the same because the best part, I think, is the cookie dough garnish. I use chocolate ganache instead of chocolate sauce, since it hardens a bit, kind of like a softer version of Magic Shell.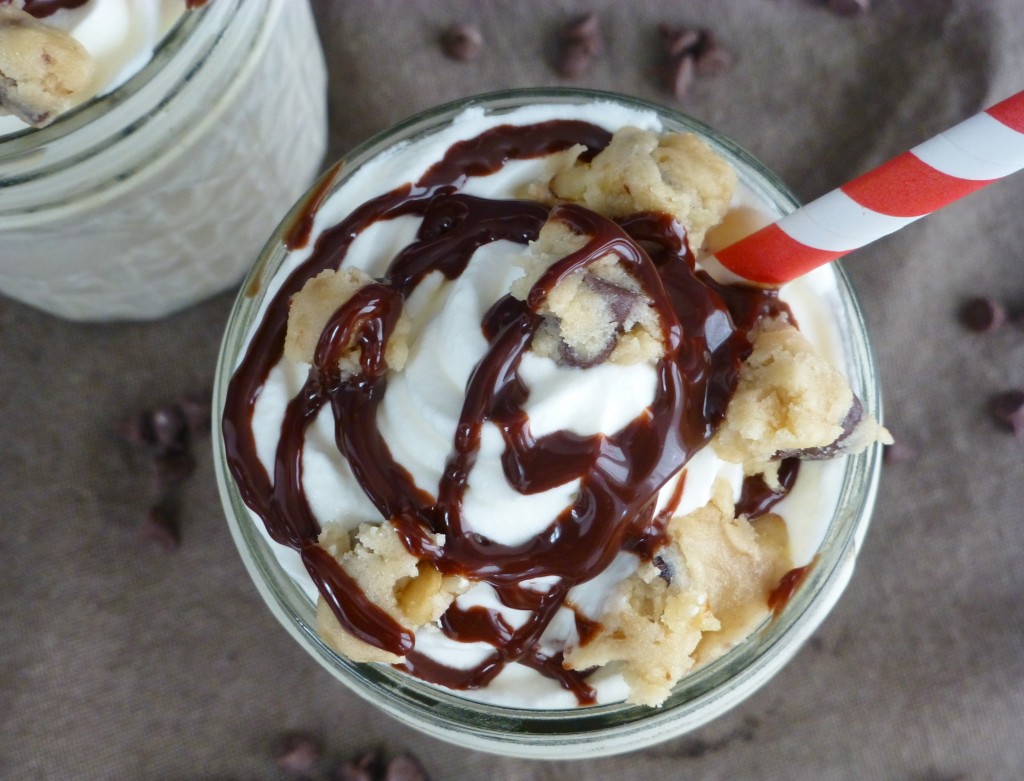 COOKIE DOUGH RECIPE
1/2 stick (4T) butter, at room temp
1/2 c brown sugar
1/2 tsp vanilla
a pinch of salt
1/2 c flour
1/2 a bag (6 oz) chocolate chips
1/4 c pecans, chopped (optional)
1. Cream the butter and sugar together until light and fluffy, about 3 min.
2. Add in the vanilla.
3. Then add the flour and salt, mixing until just combined.
4. Add in the chocolate chips and nuts, mix a few more seconds. Refrigerate if not using immediately. Otherwise break off little chunks for the shake.
SHAKE RECIPE
1 pint vanilla ice cream
1 c milk
1/2 c heavy cream (whipped)
cookie dough pieces
chocolate ganache (heat 1/4 c heavy cream (don't boil) and pour over 3 oz chopped bittersweet chocolate (bar not chips) and 1 T butter)
1. Blend ice cream and milk together.
2. Add in some cookie dough pieces, and blend just a couple more seconds.
3. Pour in glasses and top with whipped cream, more cookie dough pieces, and chocolate ganache.