I eat a lot of avocado, but recently, I realized, I've never cooked an avocado. So I halved one, brushed it with olive oil, and put it on the grill. The result is a puffed-up version with smoky undertones, and a creamy, soft center. It's a good way to deal with firm avocados that won't smash up for guac. You could even turn the grilled avocados into "grilled guac," maybe with some caramelized onions…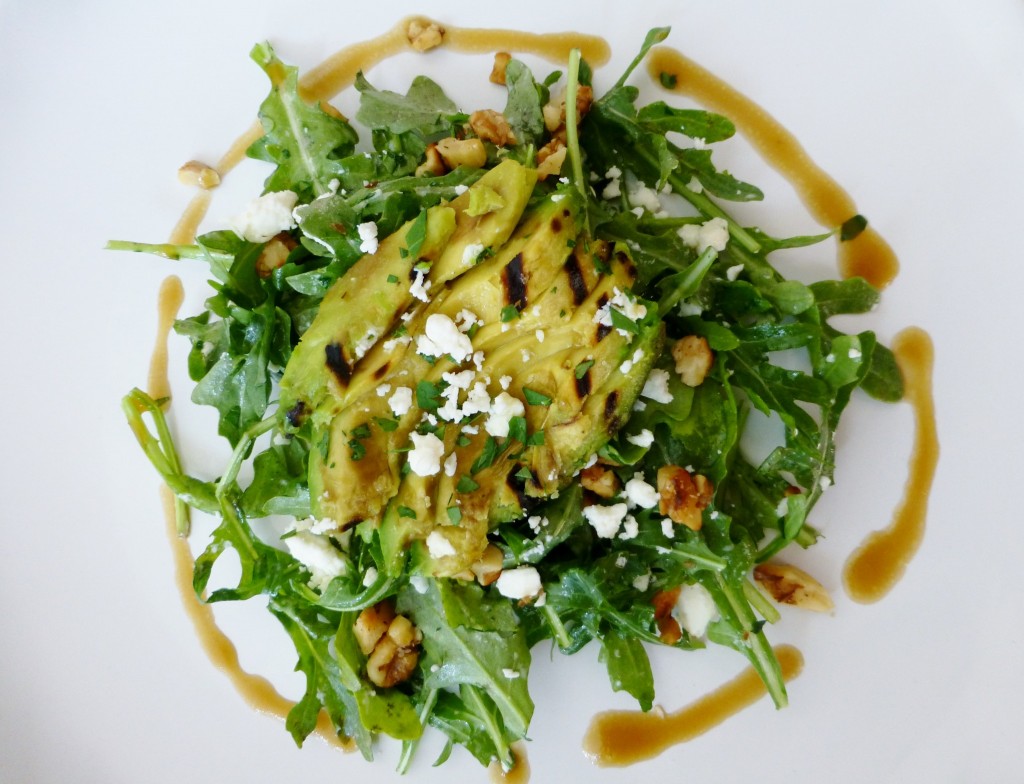 RECIPE
makes 2 salads
2 avocados
1 T olive oil
salt + pepper
1/2 lemon, juiced
a few handfuls of baby arugula
1/4 c walnuts, toasted
1/4 c feta, crumbled
1 T balsamic vinegar
3 T olive oil
1 T honey
1 tsp parsley, chopped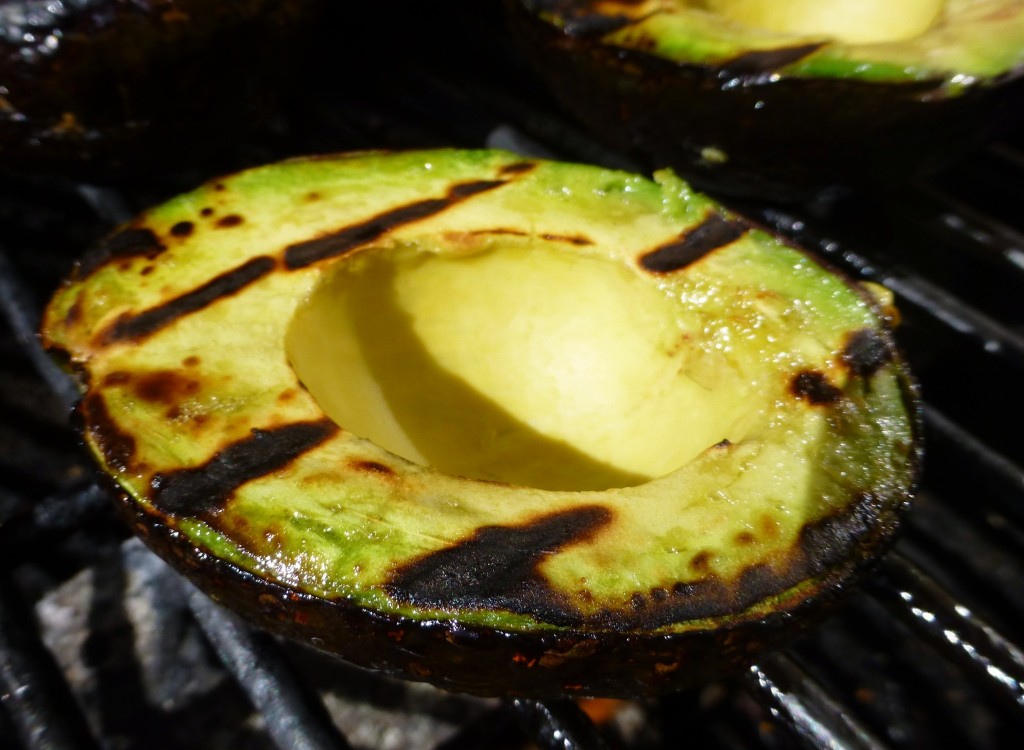 1. Heat a grill to high.
2. Brush the avocado halves (pits removed, skin on) with olive oil.
3. Grill a couple minutes then flip. They'll puff up a little bit out of their skin.
4. Let cool a bit, and then scoop out and slice. Top with some lemon juice, salt, and pepper.
5. Using a whisk, stir together vinegar and honey, and then slowly add the olive oil until combined.
6. Toss the greens with some of the vinaigrette, a pinch of salt, feta, and the walnuts (toasted in the oven for a few minutes at 350˚ or in a pan with a little oil, and then cooled).
7. Top with avocado and some fresh parsley.