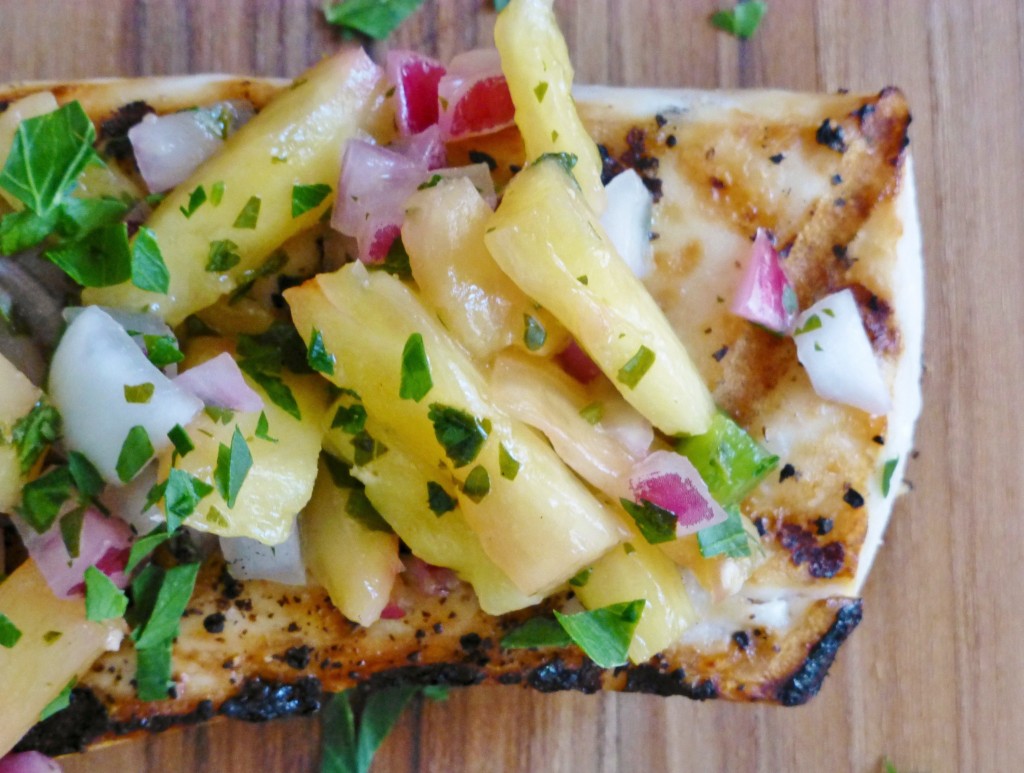 You can serve this on its own with a side of risotto or with tortillas as fish tacos. Mahi mahi cooks pretty quick, so don't over grill it. Unless your cooking for more than 10 people, you'll have extra pineapple pico, but you can eat the leftovers as a snack with chips.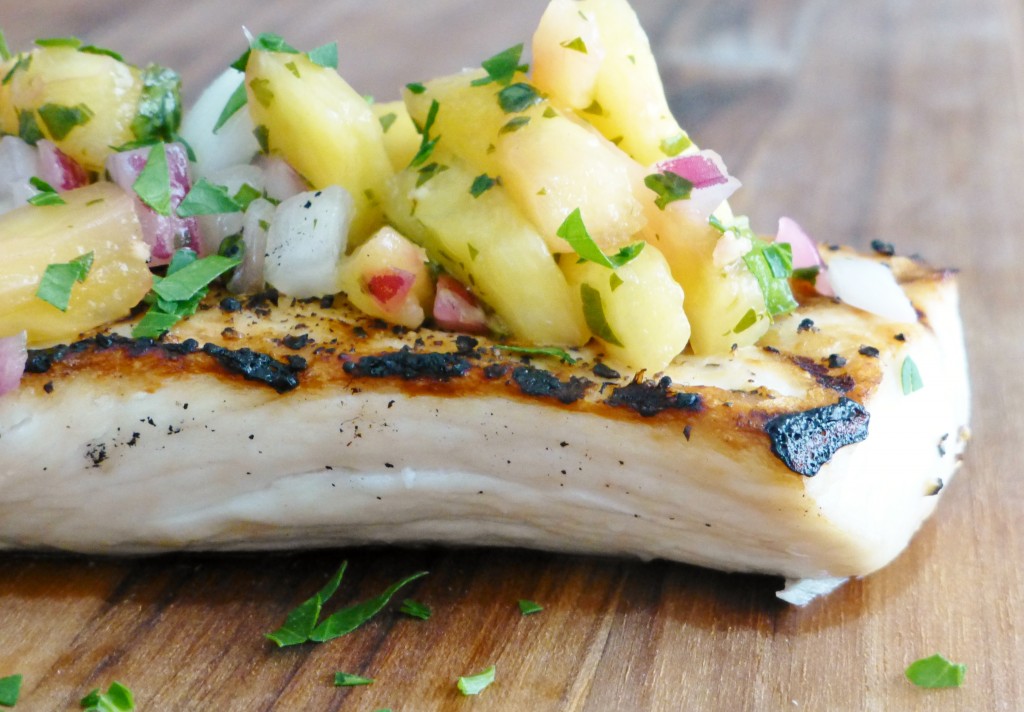 RECIPE
1/2 a pineapple
1 jalapeno, small dice
1/2-1 red onion, small dice
2 limes, juiced
1 T fresh cilantro, chopped
salt and pepper
olive oil
mahi mahi
1. Cut off the top and bottom of the pineapple, and then cut along the sides to remove the skin. Cut the pineapple in half and cut out the core. Slice the pineapple in small pieces. Save the other half for a smoothie or something.
2. In a bowl, combine chopped pineapple, jalapeno, red onion, lime juice, cilantro, and some salt. Toss together and place in the refrigerator (preferably for 30 minutes or so before using).
3. Heat the grill. Grind some pepper onto the fish.
4. Grill about 2 minutes, then rotate 90 degrees. Cook 1-2 minutes, then flip. Adjust grill temp if too hot, and cook just a couple more minutes. Transfer to a platter and finish with salt and a drizzle of olive oil.
5. Top the fish with the pineapple pico and serve.