Parsley pesto is just one variation of traditional pesto – you know the one with basil and pine nuts. Experiment with different herbs. If you have some extra cilantro lying around, turn it into a cilantro pesto. Mint, mint pesto. Chives, maybe make something different… but you never know…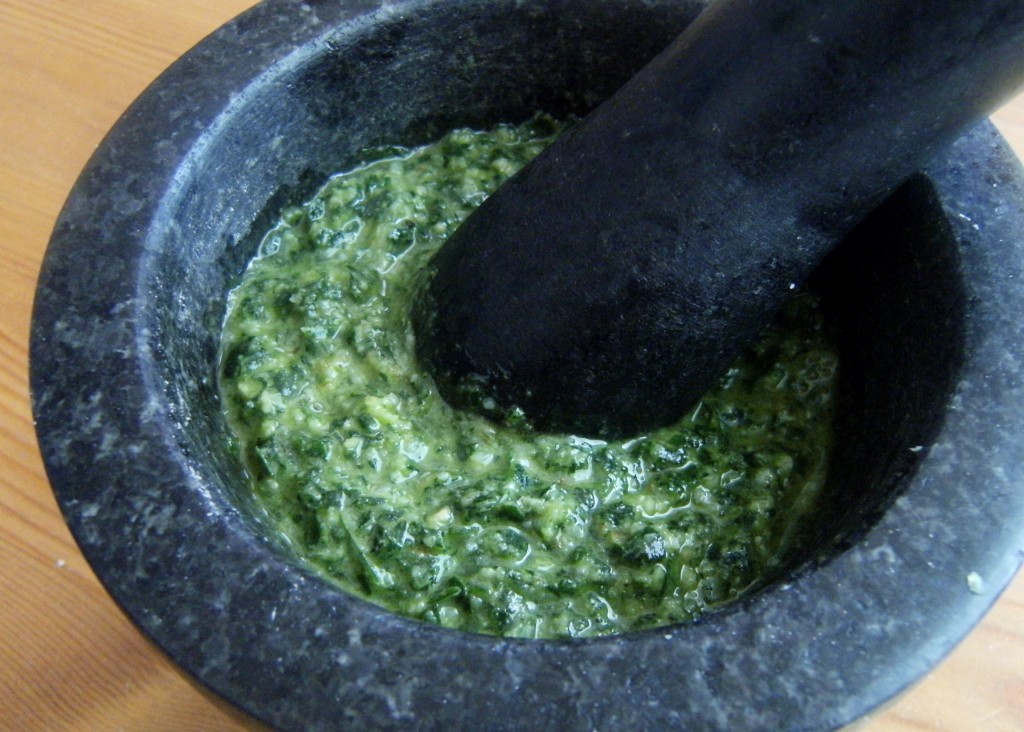 For the cilantro pesto, sub in cilantro for the parsley and lime for the lemon. You might even use queso fresco instead of parm. Cilantro pesto goes nicely with shrimp and in fish tacos. Mint pesto pairs well with lamb chops.
RECIPE
1/2 a bunch of parsley
1/8 c of walnut halves
2 cloves of garlic
2-3 T olive oil
1/2 a lemon, squeezed
1/4 c fresh grated parmesan
salt & pepper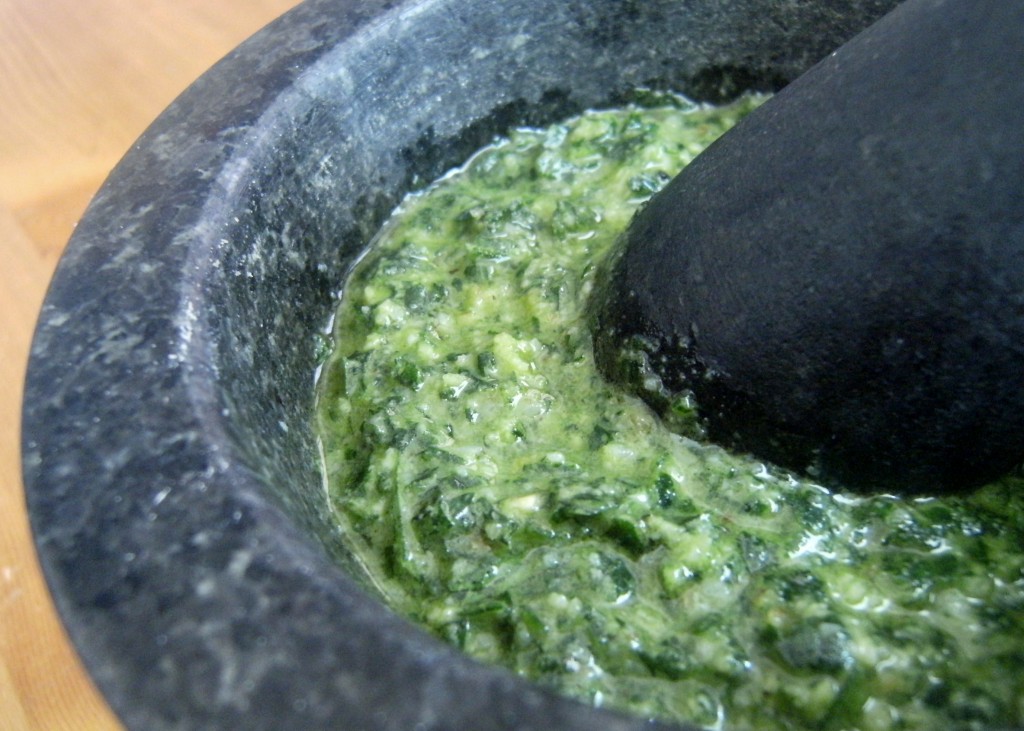 1. Toast the nuts in saute pan over med-low heat until browned about 5-10 min. Watch closely, because they won't look like they're cooking and then they'll suddenly be black. Use a non-stick, and you won't need any oil, since nuts are naturally oily.
2. Using a mortar and pestle or a food processor, start grinding your parsley (try just to use the leaves, but it's ok if a few stems get in there).
3. Then add your garlic and nuts.
4. Finish with the oil, lemon, cheese, and salt and pepper.
5. Adjust the pesto as necessary. Add more oil if it seems dry, or cheese if it's not creamy enough.
Serve with homemade pasta or as a sauce on chicken or fish.