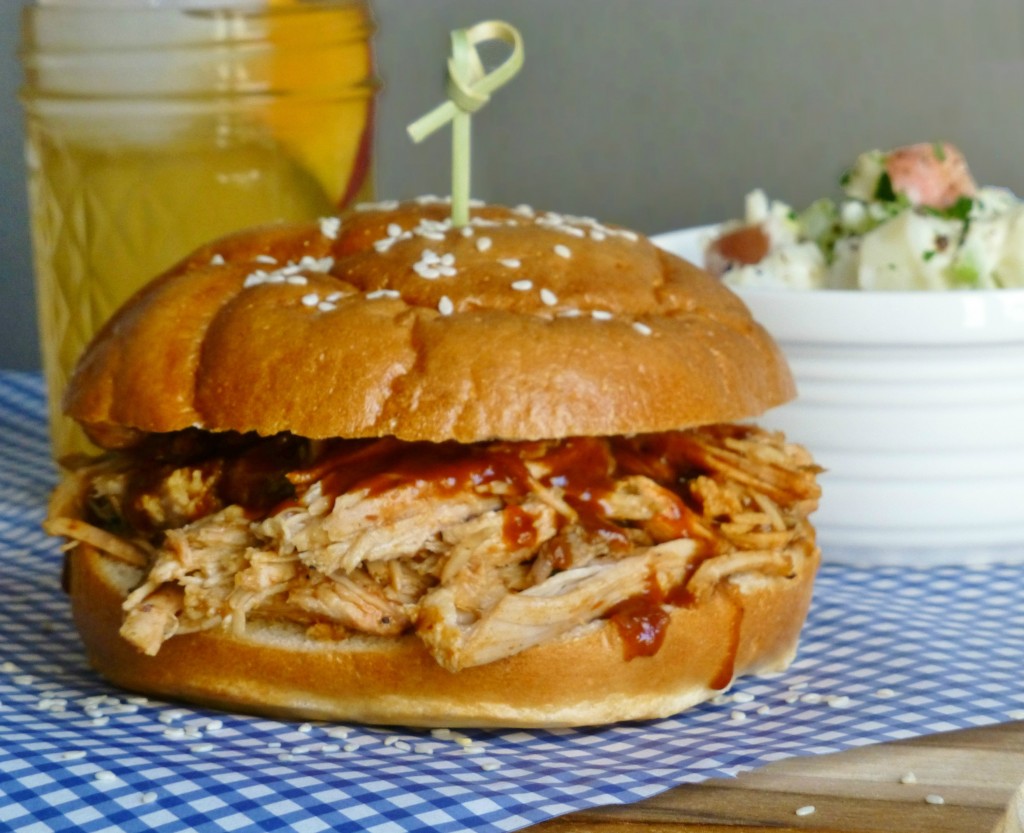 My favorite bbq joint in Phoenix would have to be Honey Bears. There's not much to their main outfit. The dining room is lined with simple red booths and the walls are a mix of Sun Devil Stadium memorabilia and family portraits. But there's something peaceful about sitting there looking out onto that quiet stretch of Van Buren with Tovrea Castle across the street. It's like you've found some calm corner of the desert. Well, unless it's lunch rush and they have the tv up.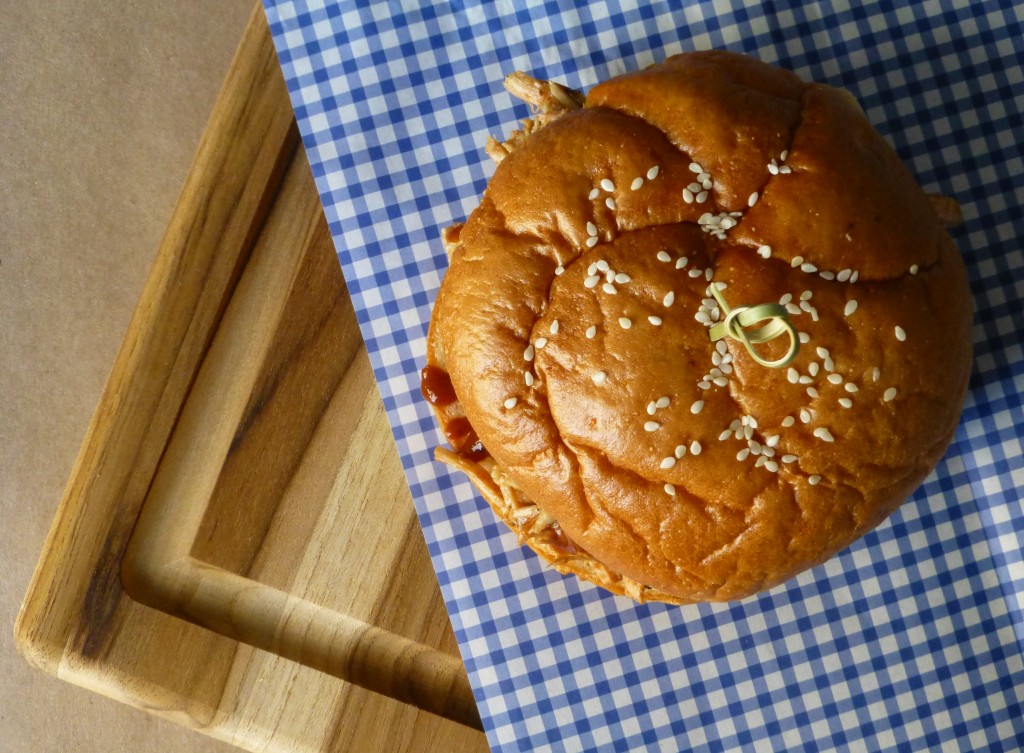 The pork in this recipe is not smoked because chances are you don't have a smoker. But no worries. This crock pot technique will result in something just as tender and delicious.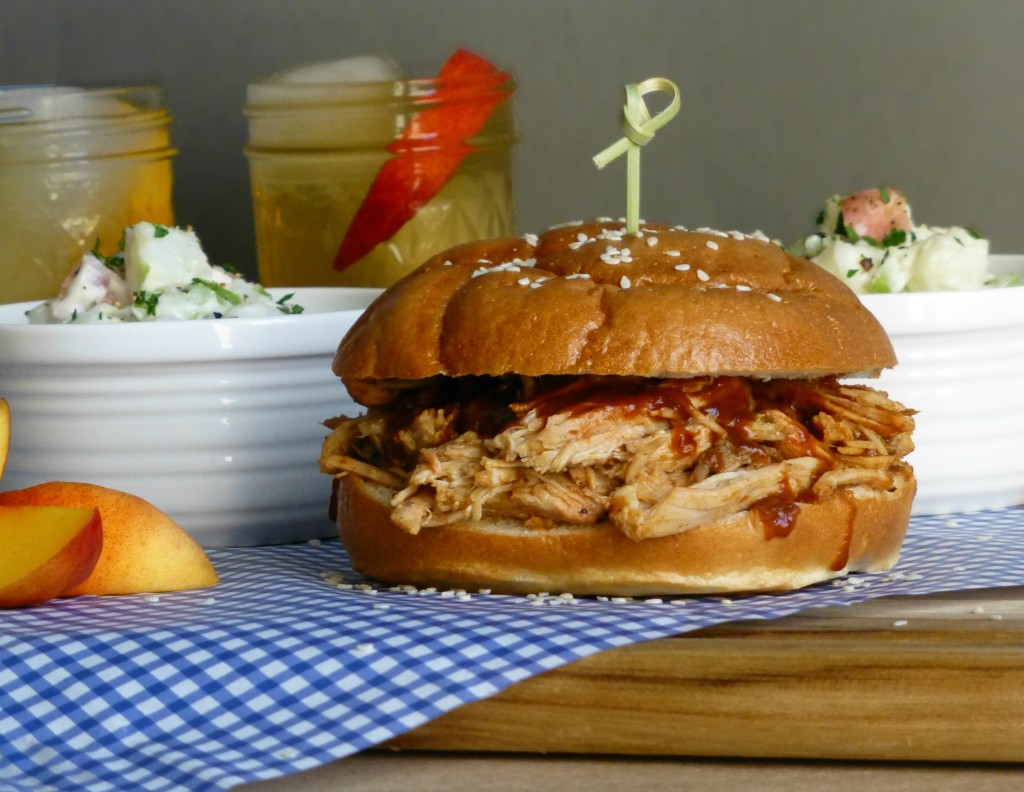 RECIPE
3-5 lb pork shoulder
1 1/2 tsp paprika
1 tsp cumin
1/4 tsp cinnamon
1/4 tsp chili flakes
kosher salt
ground pepper
4 T oil
1 onion, sliced
3 cloves garlic, left whole, but smashed
1 bottle of your favorite dark beer
1 whole bay leaf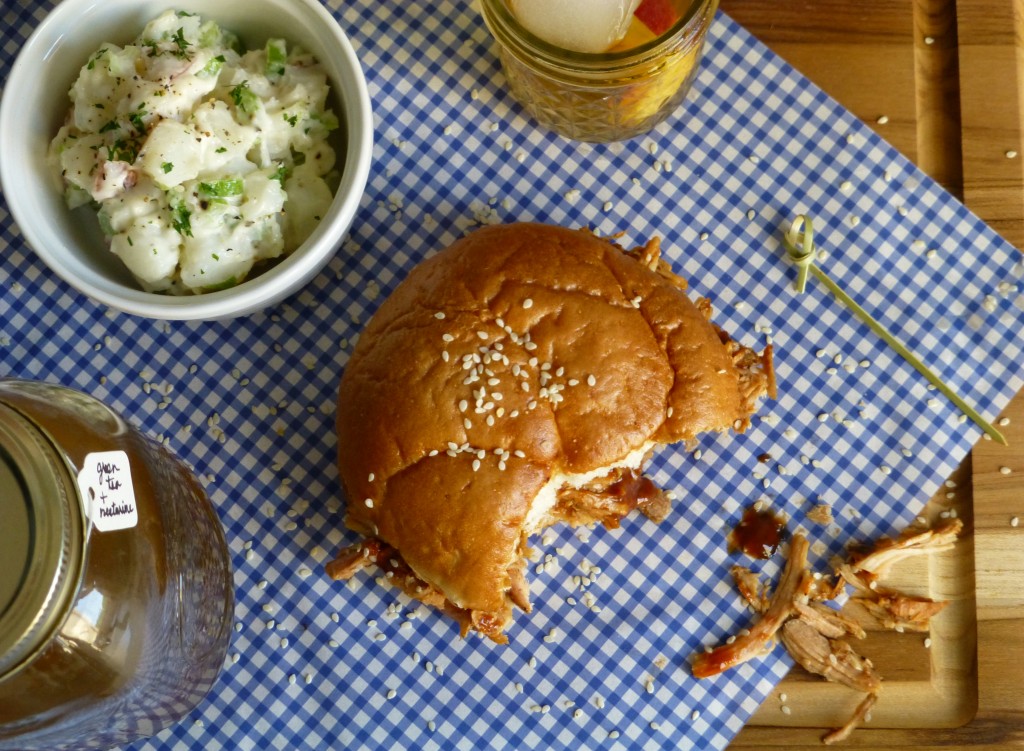 1. Rub the meat with the paprika, cumin, cinnamon, chili, salt, and pepper. Mix it in a dish first, so it's evenly spiced.
2. Heat the oil in a large pan. When the oil is hot, add the meat. It should sizzle right away.
3. Brown the whole thing for about a minute on each side. You might have to hold it upright with your tongs to get all the sides.
4. Remove the pork shoulder, and place it in a crock pot, but keep the pan and oil. Use the low setting on your crock pot (or if you prefer using the oven, set it at a low temp like 225°).
5. Add the onions and garlic to the same pan you seared the meat in. Sauté until the onions are translucent, a few minutes. Sprinkle with a little salt.
6. Deglaze the pan with the beer. Pouring in the beer releases the fond, or yummy browned bits, from the bottom of the pan. After a minute or two, carefully pour the contents over your pork.
7. Top off with water until the pork just barely peeks above the surface like an iceberg.
8. Toss in the bay leaves.
9. Slow cook for 7-8 hours. Partially cover the pan with foil if it's in the oven, or leave the lid ajar if it's in the crock pot. You can pull a little off to check if it's done. It should shred easily.
Serve on a fresh bun with your favorite bbq sauce (or make it homemade!).