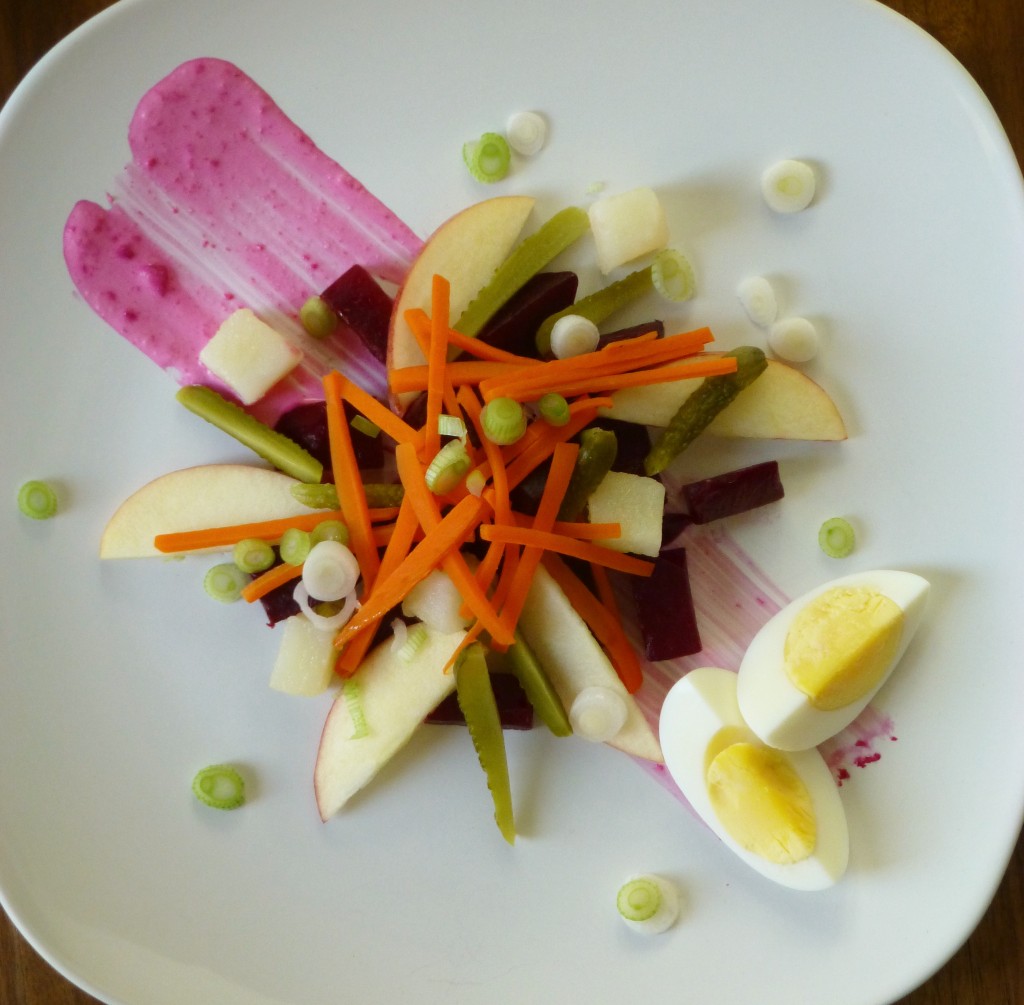 My friend Anna, who was born in Finland, shared this traditional Finnish salad with me. Her mom usually makes it for Christmas. She'll make a big batch, and they'll eat it over the course of the holiday weekend. Anna says it's best after a day or two when all the flavors have had a chance to mix together in the fridge. In Finland, they used pickled beets, but they aren't the same in the US, so they use fresh beets and boil them. Traditionally, you'll serve Rosolli as an appetizer with lox and pickled herring.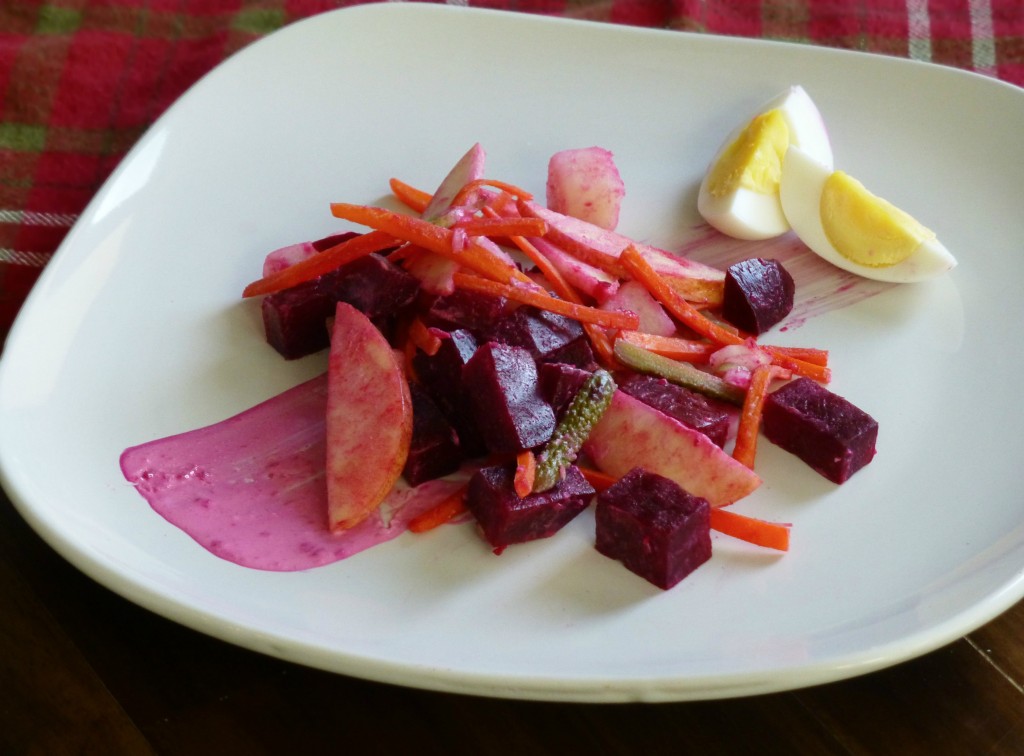 serves about 6 people
2 beets
2 yellow potatoes
2 carrots
1 apple (a sweet variety, not granny smith)
4-5 gherkins/cornichons (little pickles)
3 green onions
3 eggs
1/3 c sour cream
squeeze of lemon
salt
a piece of smooshed beet/beet juice
1. Don't peel or cut the potatoes, carrots, or beets yet (do remove the green stems, though). Simply boil in salted water until tender (pierce with a fork to check). You'll take the carrots out after 5-10 minutes, the potatoes and beets will take 15-20+ minutes depending on how big they are. If you peeled/sliced the vegetables pre-boil, you'd end up with purple-orange potatoes and starchy beets/carrots. No bueno.
2. Let the vegetables cool. Rub the skin off with a kitchen towel. Then dice.
3. Meanwhile, place a couple eggs in cold water with a splash of vinegar. Bring to a boil and simmer for exactly 10 min. Strain and let the eggs cool (you can place them in cold water to cool them faster). Then peel and quarter.
4. When your cooked vegetables and eggs are cooled and sliced, you're ready to make the salad.
5. Slice the apple, gherkins, and green onions.
6. Whisk together the sour cream with the lemon, salt, and smooshed beet. You can thin out the dressing if its too thick with a little beet juice or heavy cream.
7. You can serve it tossed or untossed with the dressing, but mix it all together if you're going to keep it a few days.
Hyvää ruokahalua!