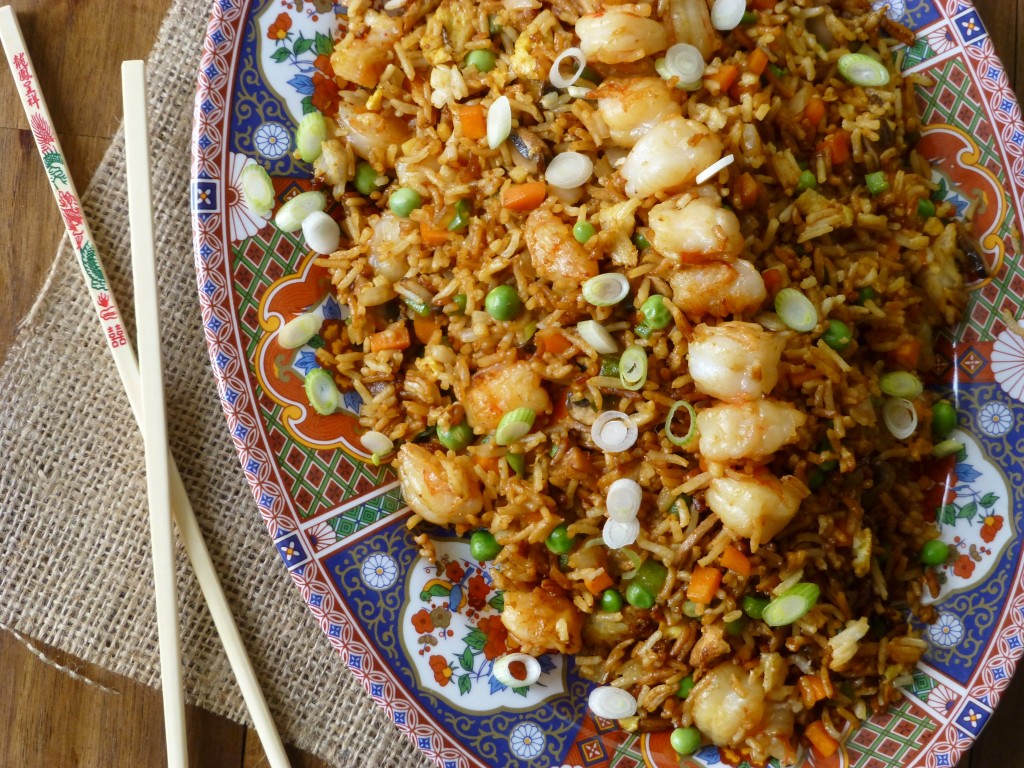 So I went to a Chinese New Year Festival and watched a Shrimp Fried Rice demo. I'll share some things I learned, but before that can we talk about how there was a live rabbit booth at the festival? Just a fenced-off tent full of bunnies. Anyways… fried rice.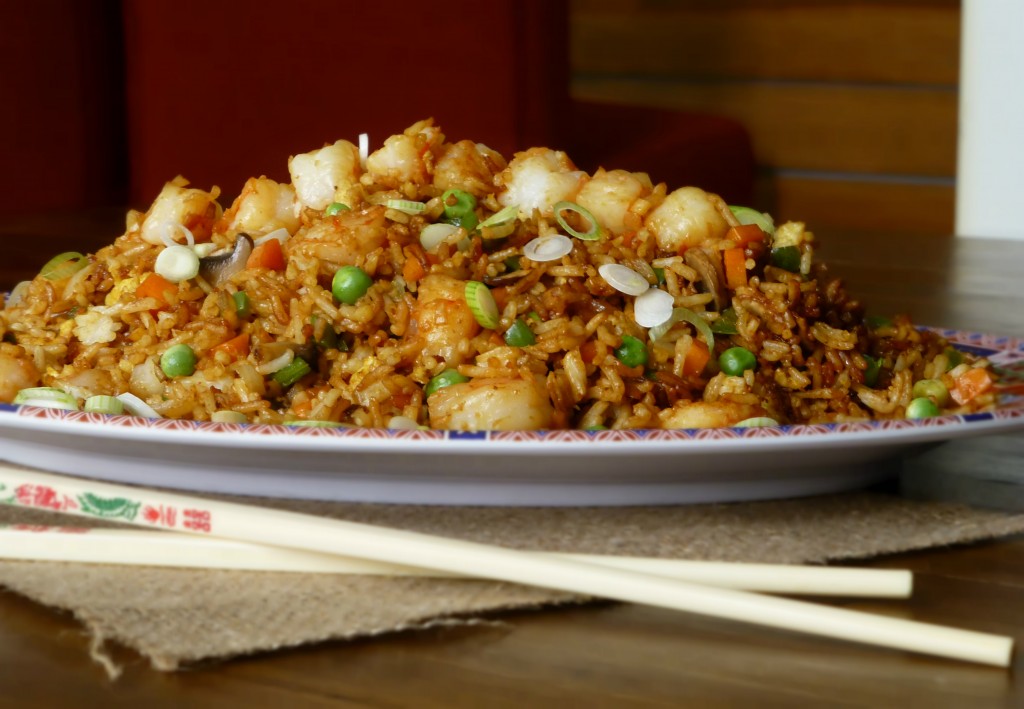 First off, the beauty of fried rice is that it uses leftovers. Leftover rice, leftover veggies… Making it "fresh" without leftovers requires a few extra steps, but it's still pretty quick. Plus, it only uses one frying pan or wok.
3 keys to a good stir-fry are:
Dicing your ingredients finely, so they cook fast.
Tossing your meat with some sugar and cornstarch to assist in browning and to provide a light coating to make the meat more tender.
Dark soy sauce to give the rice a deeper color and flavor. (You can find it at an Asian supermarket. The brand he used was Pearl River Bridge.)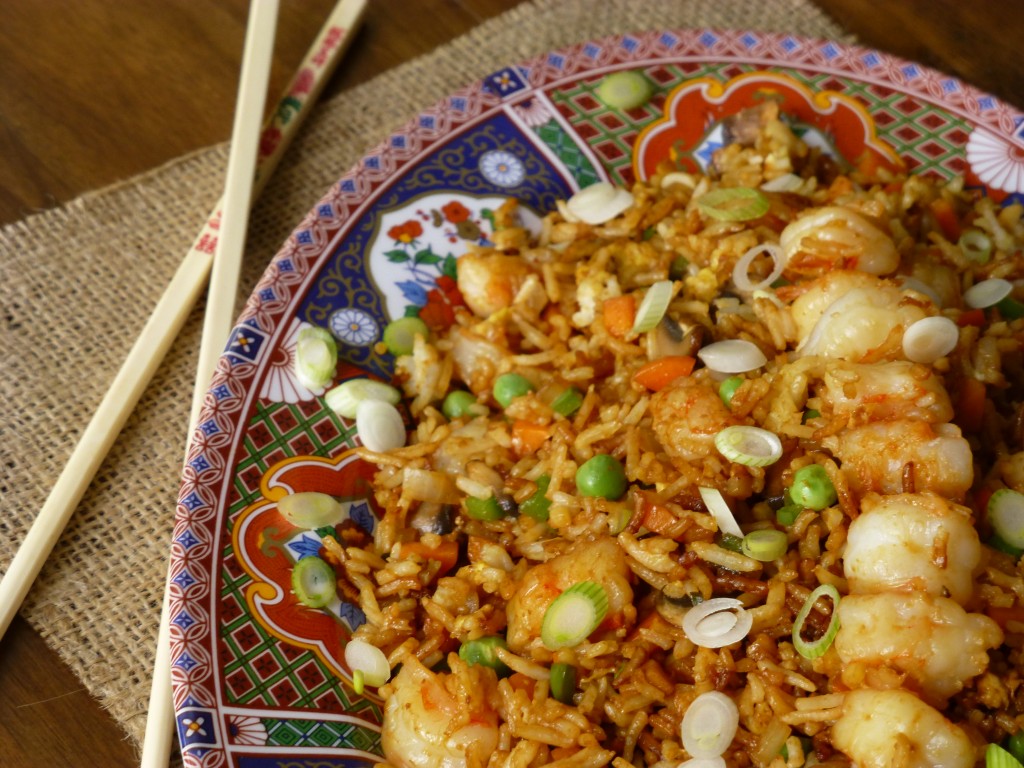 I made it a little differently than at the festival. He served his with asparagus and without mushrooms or ginger. Use what you want. Try it with different veggies, meat, or tofu. Oh, and it pairs nice with a Pink Grapefruit Beer Shandy, which happens to be the next post…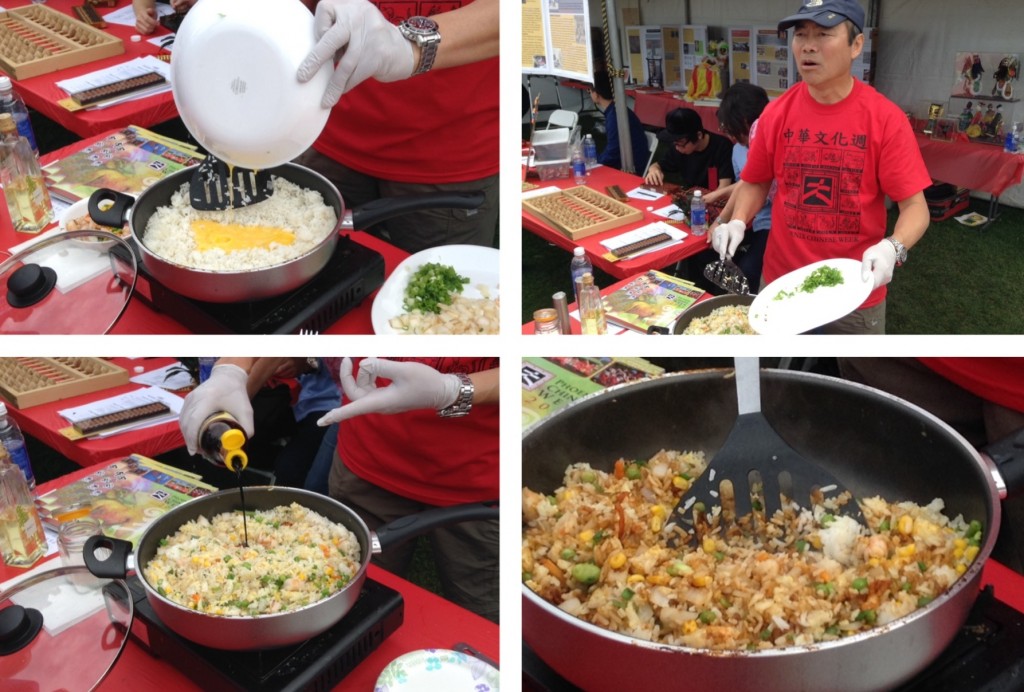 RECIPE
serves 3
3 c cooked rice (1 c uncooked)
1 tsp cornstarch
1 tsp sugar
12 shrimp, cut in thirds, shell/tail removed
1/3 of an onion, small dice
1 tsp ginger, minced
2 medium carrots, small dice
1 small bell pepper, small dice
1/2 c peas, shelled
4 cremini mushrooms, sliced thinly
2 eggs, stirred together
2 green onions, sliced thinly
dark soy sauce
peanut oil (or other cooking oil)
salt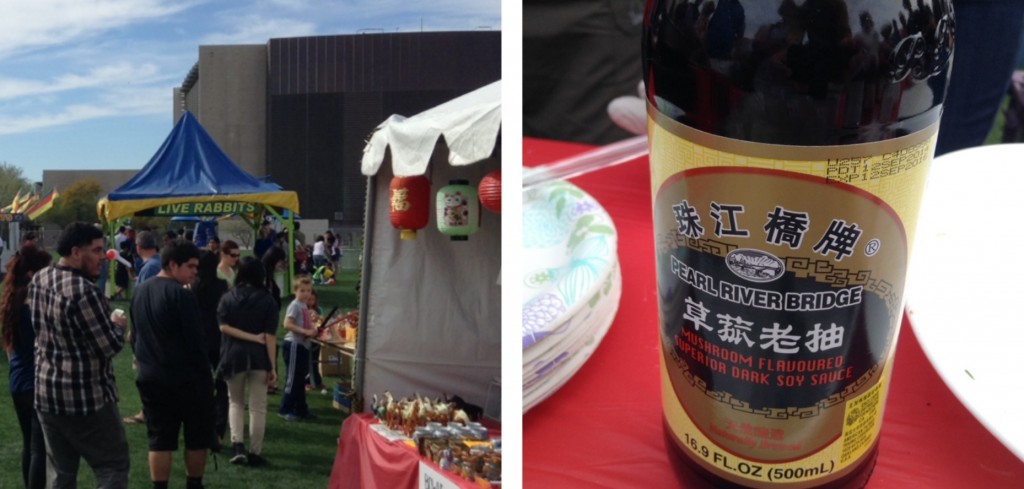 1. If you need to cook your rice, do that first. If it's leftover rice, great, proceed to the next step.
2. Prep all your ingredients, cutting into small pieces.
3. In a large frying pan or wok heat some oil, fry the shrimp a couple minutes on both sides with some salt. Then remove and place on paper towels.
4. In the same oil (adding additional if necessary), saute the onion, ginger, carrots, pepper, as well as the mushroom for a few minutes, also with salt, and then remove. I purposefully neglected the peas here. They go in later. Also if using pre-cooked/leftover veggies, you don't need to cook them just yet.
5. Make sure there's still oil in the pan, and then add rice. Toss once or twice, then make a well in the center. Pour the eggs (stirred together) into the well. Wait 10 seconds or so and then fold the rice into the eggs. It should look a bit like an omelet in the middle.
6. When the egg is cooked, add back in the shrimp and veggie mix (now you'd add in your leftovers if using).
7. Pour in some soy sauce a little at a time, tossing or stirring to mix it in. Your rice should look medium-dark brown, but not black.
8. At the last second, add the green onion, or save it for garnish.