Spring Training is starting, the highs are in the eighties, and citrus is hanging low on the trees… In other words, it's a great time for a beer shandy. Now traditionally, you'll see a shandy as 1/2 beer, 1/2 lemonade. I think that's too much lemonade. Here's how I do it…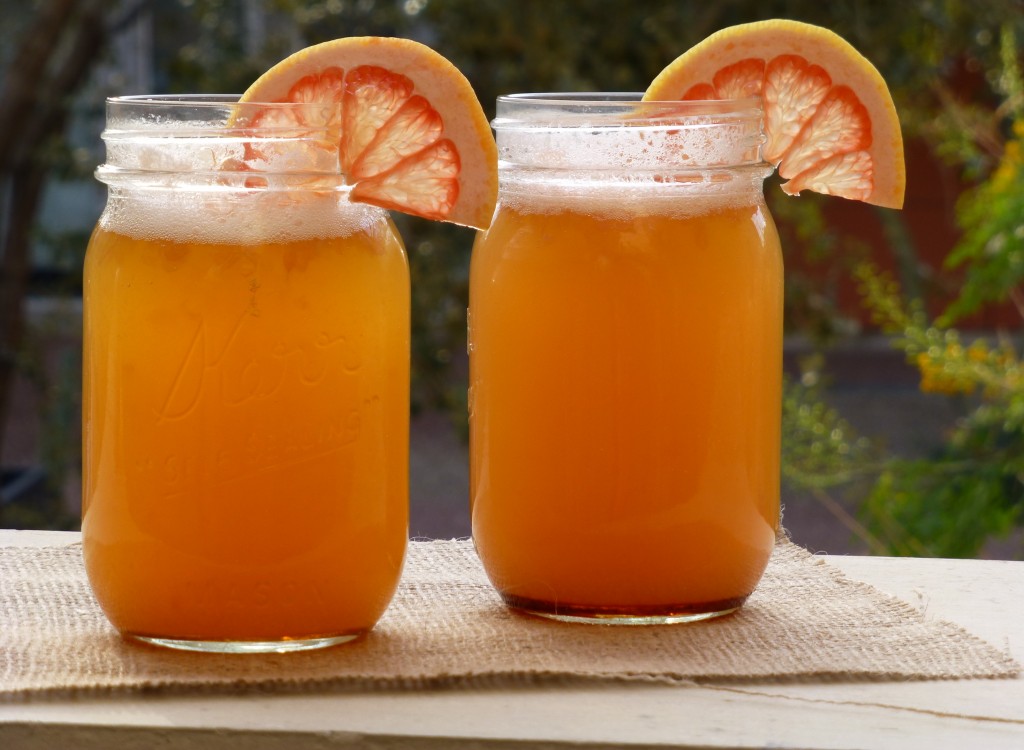 I use 1/2 cup fresh squeezed pink grapefruit juice and sweeten it with a little simple syrup for one can of beer. That's why the pint-sized mason jar is perfect. 12 oz of beer + 4 oz of juice fills it to the top. You get just as much citrus flavor, too, as the 50/50 version because you're using pure juice, and not lemonade, which as you know is juice diluted with water. So there's more beer in your shandy and less water.
If you have kids and want to make them a non-alcoholic version, or rock shandy, you can swap the beer for some sparkling water and a few ice cubes…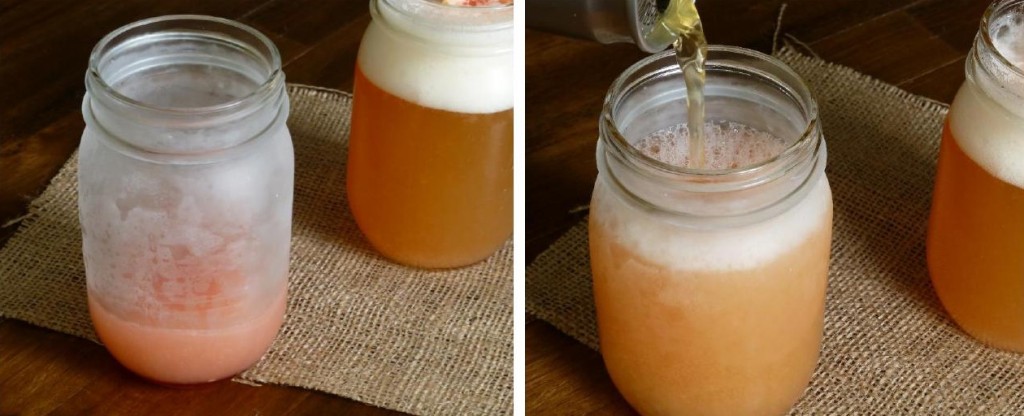 RECIPE
for 2 shandies
2 cans of light beer (I mean light in color, not like Coors Light)
1 pink grapefruit
2 T simple syrup (equal parts sugar + water)
1. To make the simple syrup, bring 1 c water and 1 c sugar to a boil, then let cool.
2. Juice the grapefruit. Each half should yield about 1/2 c juice.
3. In a frozen mason jar, stir together 1/2 c juice with 1 T simple syrup (Save the rest of syrup for future shandies. It lasts a while). Then pour beer on top. Stir don't shake (opposite of James Bond).
4. Garnish with a grapefruit slice.