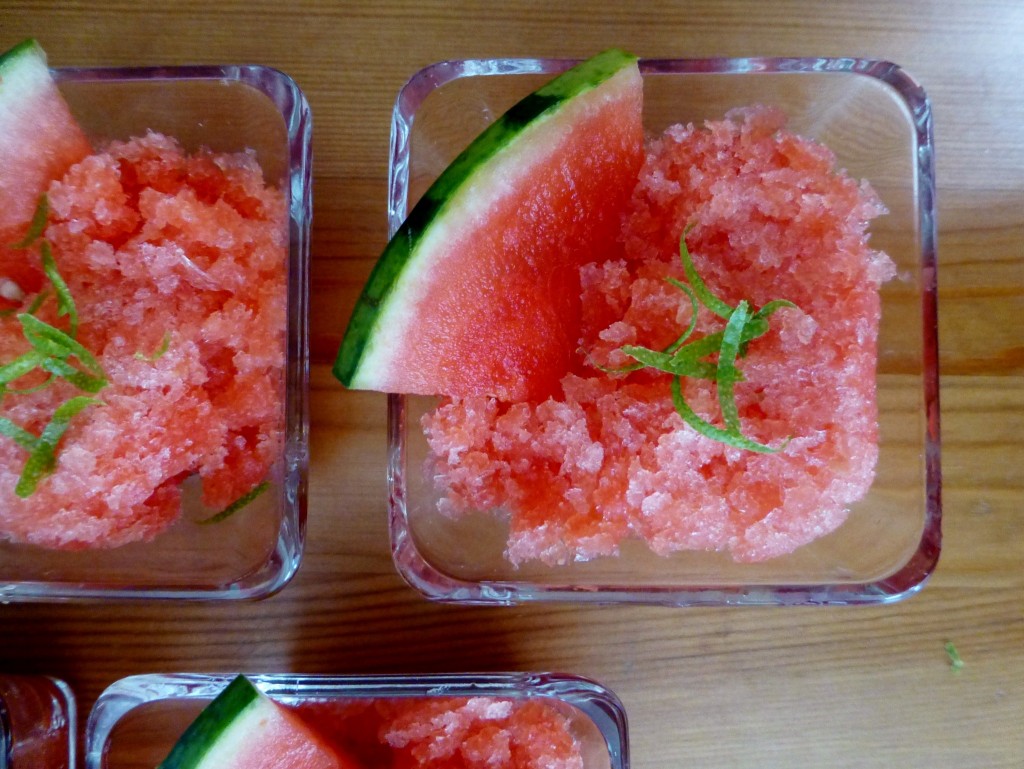 You see a lot of granita in Sicily/Southern Italy. I ate this coffee granita right by the beach in Reggio Calabria once that was heaven. Location might have played a factor.
Watermelon makes great ice because it's mostly water… Its name don't lie. Usually when you're making granita, you freeze the syrup along with the fruit juice, put I like to pour it on top like a snow cone.
You can add a shot of tequila to it and essentially make a frozen watermelon margarita (put the bottle in the freezer first).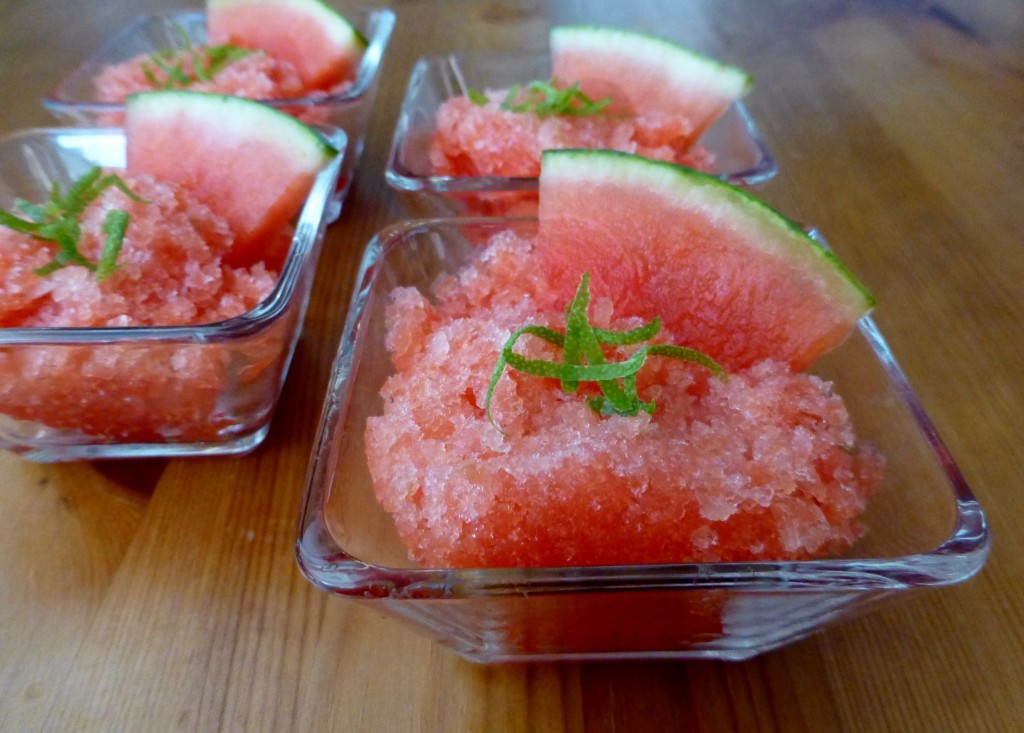 RECIPE
makes 4-5
1/2 a seedless watermelon
2 limes, juiced + zest of one
1/2 c sugar
1/3 c water

1. Chop up the watermelon into pieces, discarding the rinds. Save a few thin slices for garnish.
2. Place the pieces into a food processor, and blend until it's liquid.
3. Pour into a cake or loaf pan.
4. Freeze until just about frozen (a few hours). It's easier to cut up if it's not a solid rock.
5. Meanwhile, make some lime simple syrup. Simple syrup is usually equal parts water and sugar, but since we're adding lime juice, we're using a little less water. Zest the limes and reserve for garnish. Boil the water and sugar until the sugar dissolves. Then add in the lime juice. Cool and refrigerate.
6. When the watermelon ice is ready, pull it out of the freezer and cut it into tiny pieces. You can scrap it with a fork, chop it with a knife, put it in a food processor, or cut it up with a pastry blender like I did. Return to the freezer for 15 minutes, then serve.
7. Scoop some watermelon ice into a frozen cup or cone. Then pour over some lime syrup, lime zest, and garnish with a watermelon wedge.
8. Now picture this while you eat it: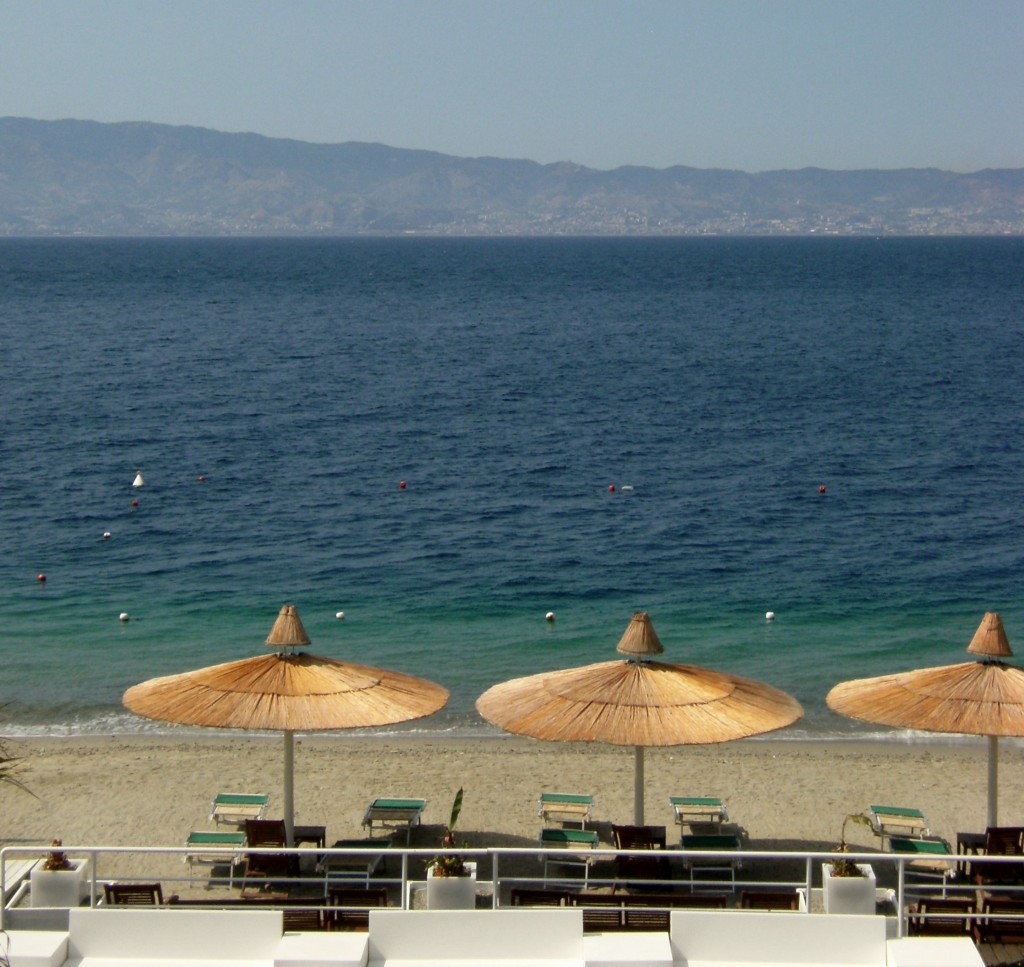 That's Reggio Calabria…