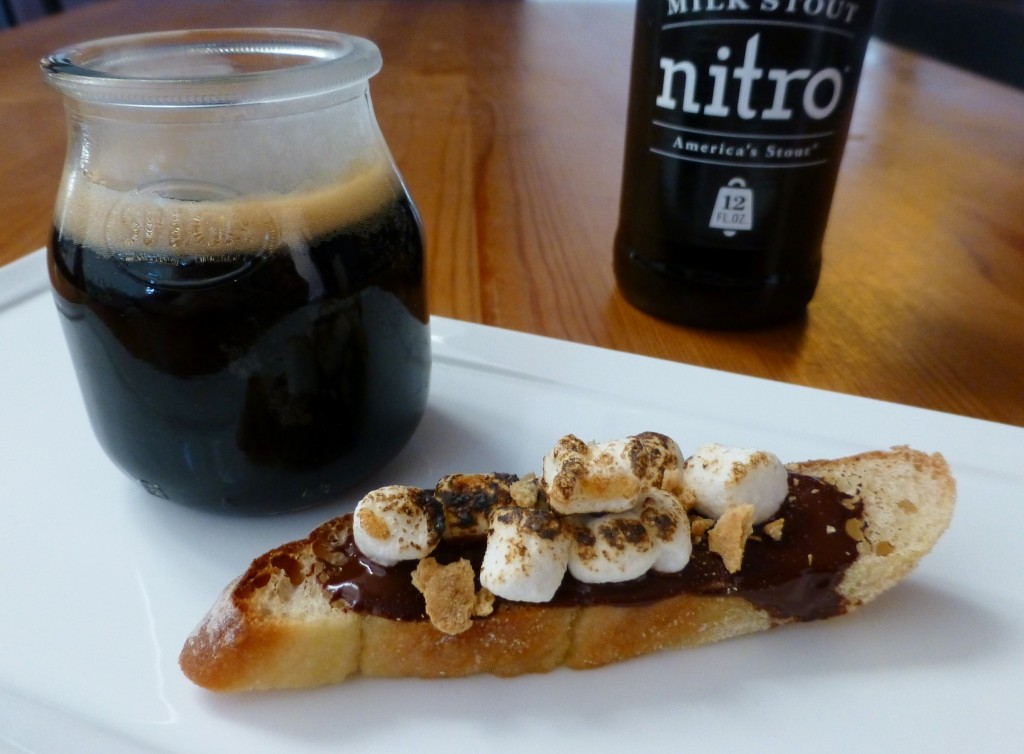 S'mores bruschetta and milk stout is like a grown-up version of cookies and milk. Mmmm…
6 oz bittersweet chocolate (bar)
handful of mini marshmallows
2 graham crackers, crumbled
sea salt (optional)
toasted bread
1. Chop the chocolate and melt over a double boiler or in the microwave for about 30-60 seconds, stirring every 15 seconds.
2. Place the marshmallows on a baking tray and broil for a minute or two. Or do it the old fashioned way over a campfire.
3. To assemble, spread melted chocolate onto the bread, and top with marshmallows, graham cracker crumbles, and a pinch of sea salt.