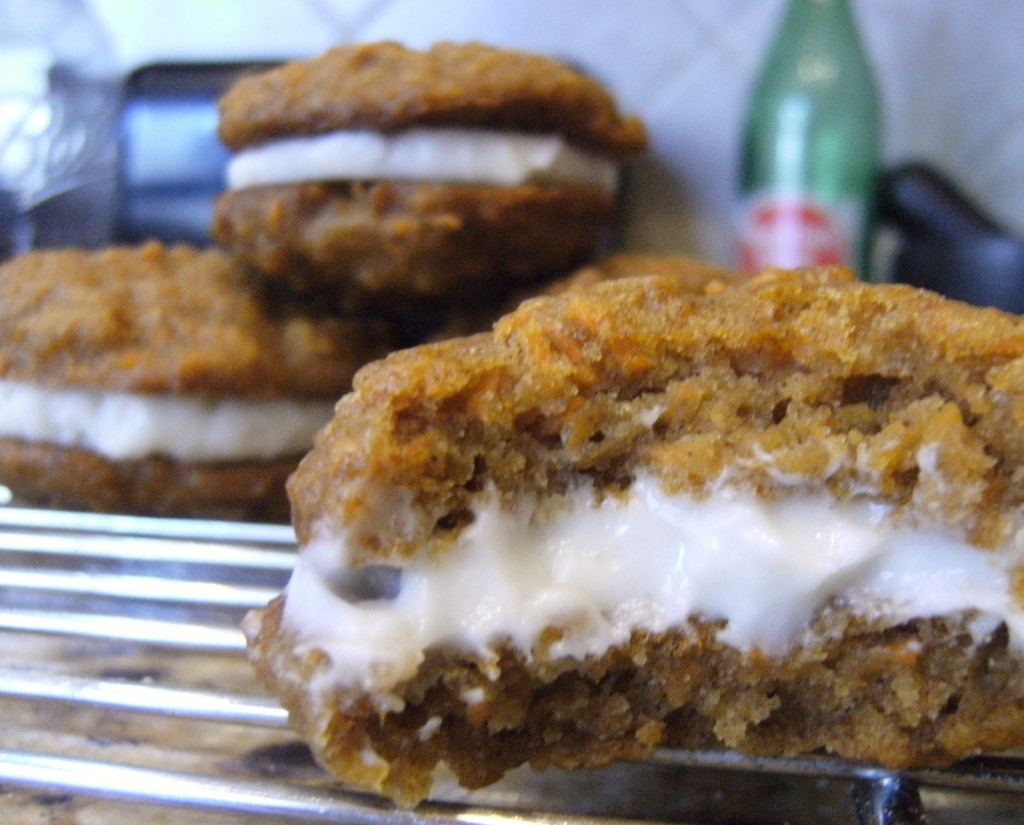 Sometimes I wonder how it went down. Did an old lady walk into a bakery one day and ask the baker, "Hey, can you make me a vegetable and cheese dessert?" And the baker was like, "Sure, I got these carrots, and some cream cheese…" And the old lady was like, "Perfect."
Whatever the case, these are one of my favorite desserts to make (and eat). You'll see….
Carrot Cake RECIPE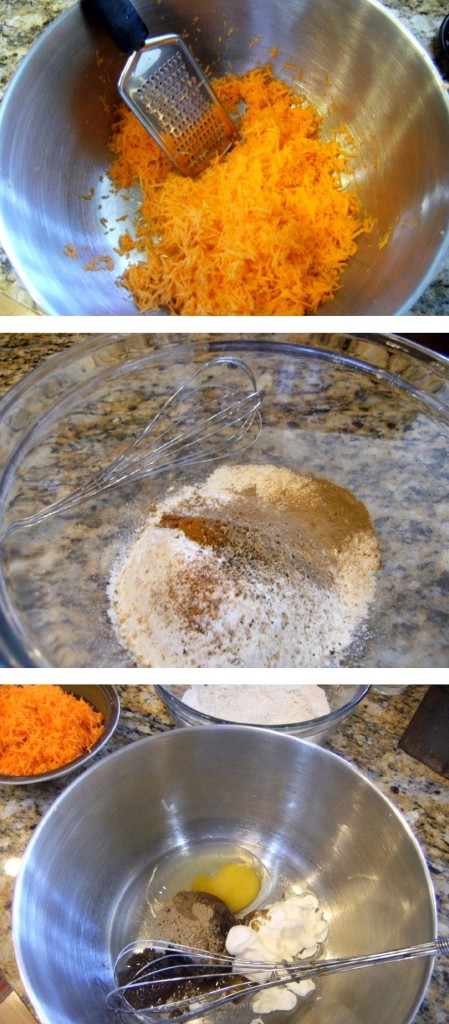 makes about a dozen pies
3/4 c flour
1/2 tsp baking soda
1/4 tsp salt
3/4 tsp cinnamon
1 tsp ground ginger
1/8 tsp ground nutmeg
1/8 tsp ground pepper
6 T vegetable oil
1/2 c golden brown sugar
1 large egg
1/4 c sour cream
1/4 tsp vanilla
1-2 carrots or about one cup, grated
1. Preheat oven to 350°.
2. Sift together dry ingredients (from flour-pepper).
3. Separately whisk together the oil, sugar, egg, sour cream, and vanilla.
4. Incorporate dry ingredients.
5. Add in carrots.
6. Drop spoonfuls onto a parchment-lined baking sheet (about 1 T worth of batter).
7. Bake until slightly browned around the edges about 10-12 min.
8. When cool, spread some cream cheese frosting (recipe below) on the bottom of one of the cakes, and put the two ends together, gently pressing until the frosting comes to the edge.
You can eat them at room temp or chilled in the fridge, although chances are, they won't have a chance to chill. They've never lasted more than half a day at my house.
For a hipster version, next time sub in parsnips for the carrots and add a pinch of nutmeg to the cream cheese.
Cream Cheese Frosting RECIPE
5 oz cream cheese, softened
3 T unsalted butter, room temp
2/3 c powdered sugar
1 T heavy cream
1/2 tsp vanilla
1. With a whip attachment, beat the butter until soft.
2. Add the cream cheese and continue to beat.
3. Slowly incorporate the powdered sugar.
4. Finish by adding the cream and vanilla.
*VEGAN ALTERNATIVE*
For the Cake: Take out the oil, eggs, and sour cream. Sub in 1/4 c apple sauce, 1/4 c unsweetened soy milk, and 1/4 c vegan butter.
For the Frosting: Swap the cream cheese for soy cream cheese, butter for vegan butter, and heavy cream for unsweetened soy milk. Bump up the powdered sugar to 1 c.
Follow the same procedures.