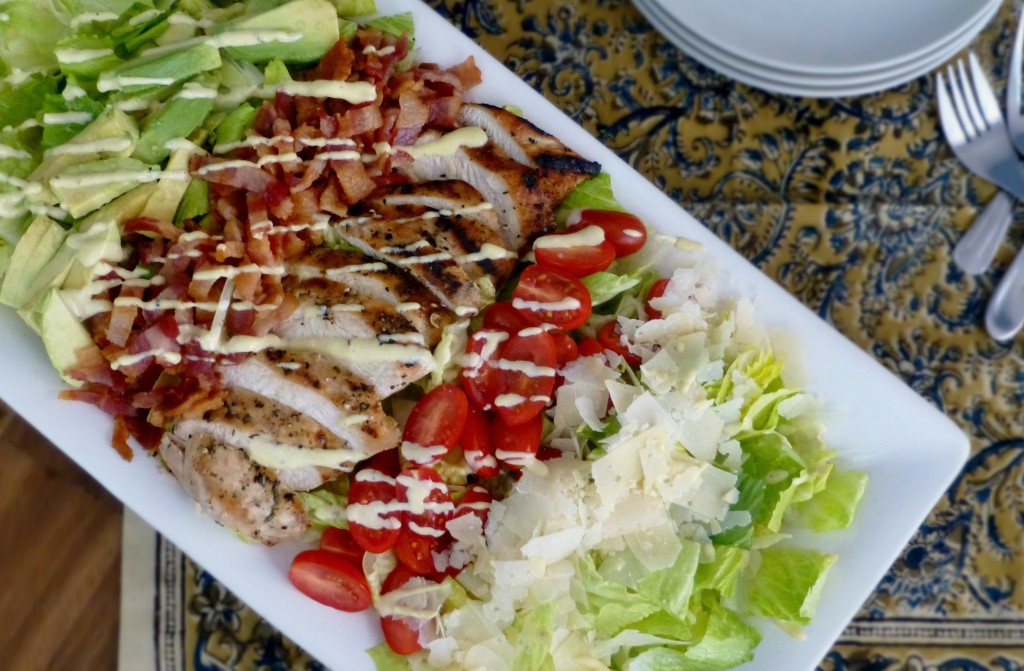 You could call this salad a couple things. You could call it a "Chicken Caesar with Bacon and Avocado," since it's topped with Caesar dressing. Or you could call it a "Cobb Salad" minus the egg, but with Caesar dressing. Or call it what I called it, "Chicken BLT," since it has chicken, bacon, lettuce, and well you get it.
This is a good salad to serve at parties because it's like a mini salad buffet. Guests can assemble their own salads the way they like them. And that makes people happy.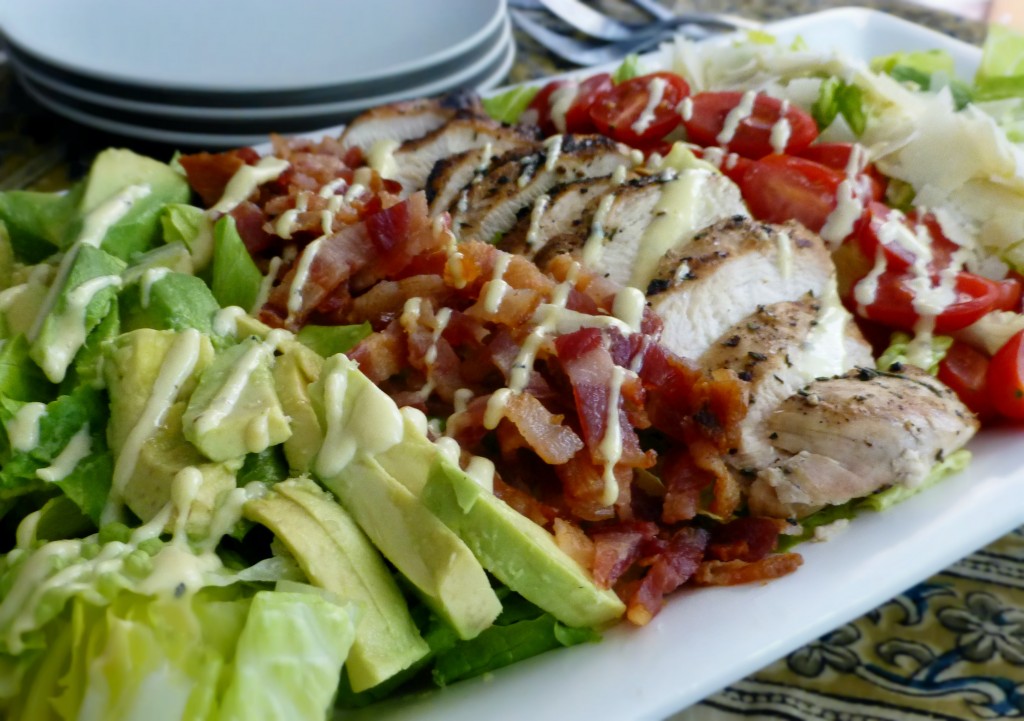 CHICKEN MARINADE RECIPE
2 chicken breasts
1/4 c olive oil
1-2 cloves garlic, chopped
2 sprigs rosemary, just leaves, chopped
salt and pepper
1. Combine the ingredients together in a pan and coat both sides of the chicken breasts. Refrigerate for at least an hour.
2. Heat a grill on high. Cook the chicken breast a few minutes, rotate 90 degrees, cook a few more minutes, and then flip over. It'll take about 10-12 minutes total. Lower the temp if it starts to char. Squeeze on some lemon once you flip (optional).
3. Let the chicken rest about 5 minutes before carving.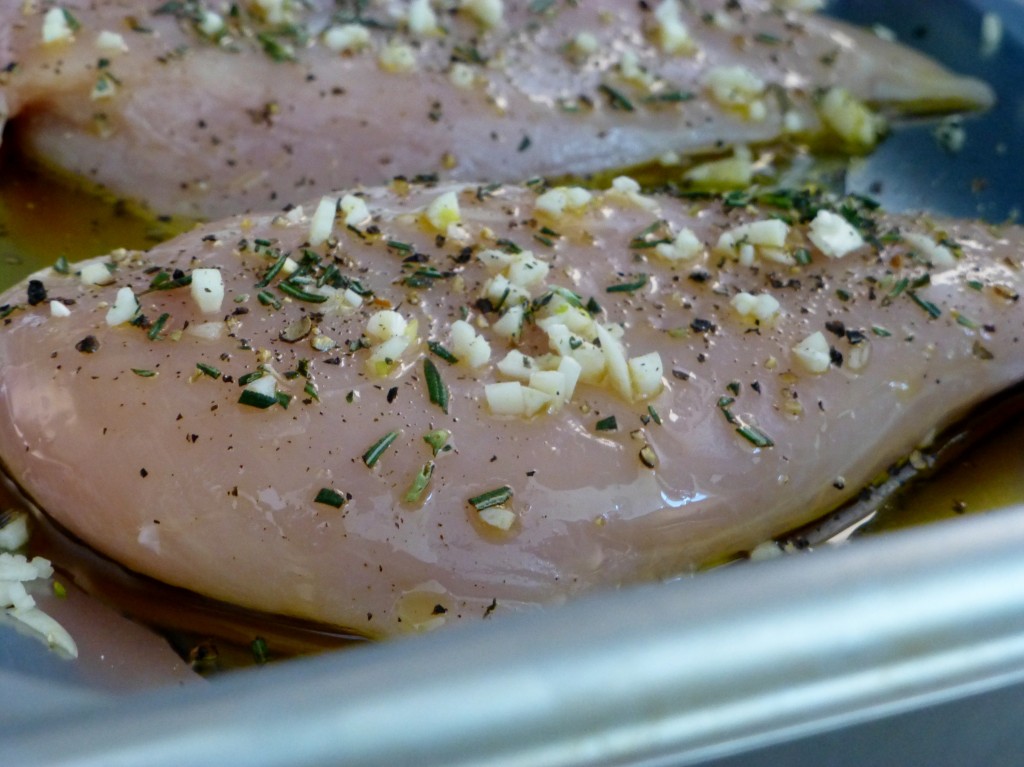 NO-ANCHOVY CAESAR DRESSING RECIPE
I like the anchovy version better, but in case you're a vegetarian or have an aversion to eating little fishes, here's a non-anchovy version.
1 tsp dijon mustard
2 egg yolks
1 lemon (juiced)
1 clove garlic, minced or ground into paste
1/2 c oil
salt and pepper
dash of hot sauce
handful of parmesan (about 1/4 c)
1. Whisk (or use a food processor), mustard, egg, and lemon together.
2. Then add in the garlic.
3. Drizzle in the oil very slowly, whisking as you go.
4. Finish with salt, pepper, hot sauce, and parmesan. Taste to see if it needs anything like more lemon juice, salt, etc.
To assemble the salad, line a platter with chopped lettuce, tomatoes, avocado (squeeze on some lemon juice to prevent it from browning), bacon (I posted an easy way to cook bacon before), some shaved parmesan, and a drizzle of Caesar dressing.