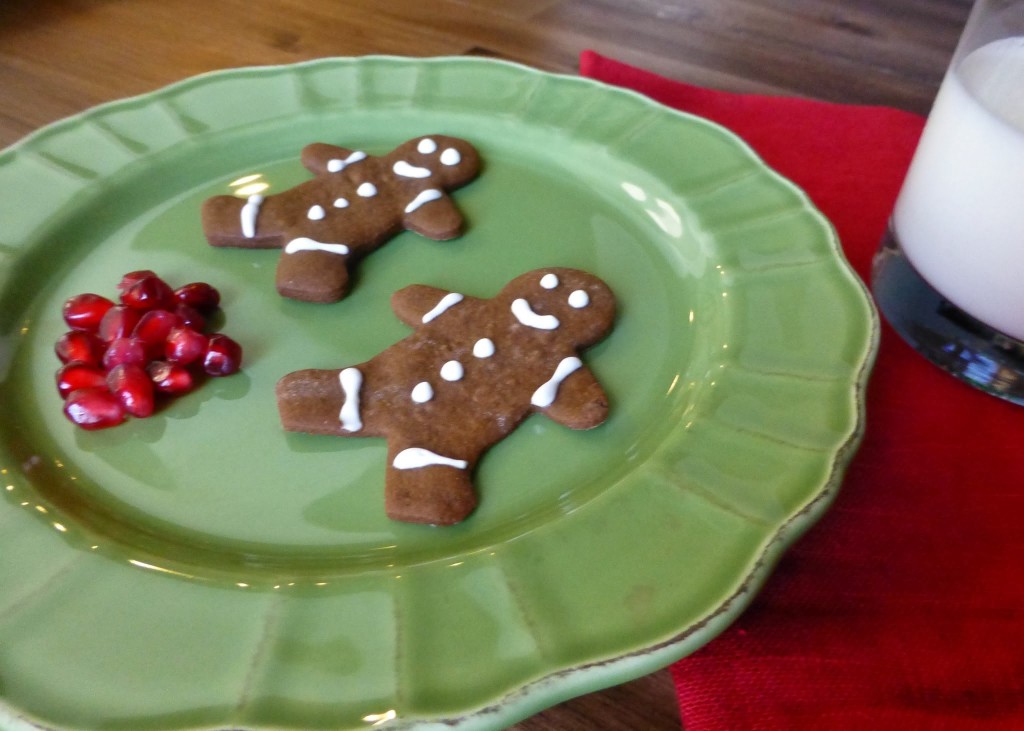 RECIPE
1 stick (1/2 c) butter, room temp
1/4 c brown sugar
1/4 c sugar
1/2 c molasses
1 egg
2 1/3 c flour
1 T ground cinnamon
1 T ground ginger
1/8 tsp ground pepper
1/8 tsp ground nutmeg
1 pinch cloves
1/2 tsp salt
1/2 tsp baking soda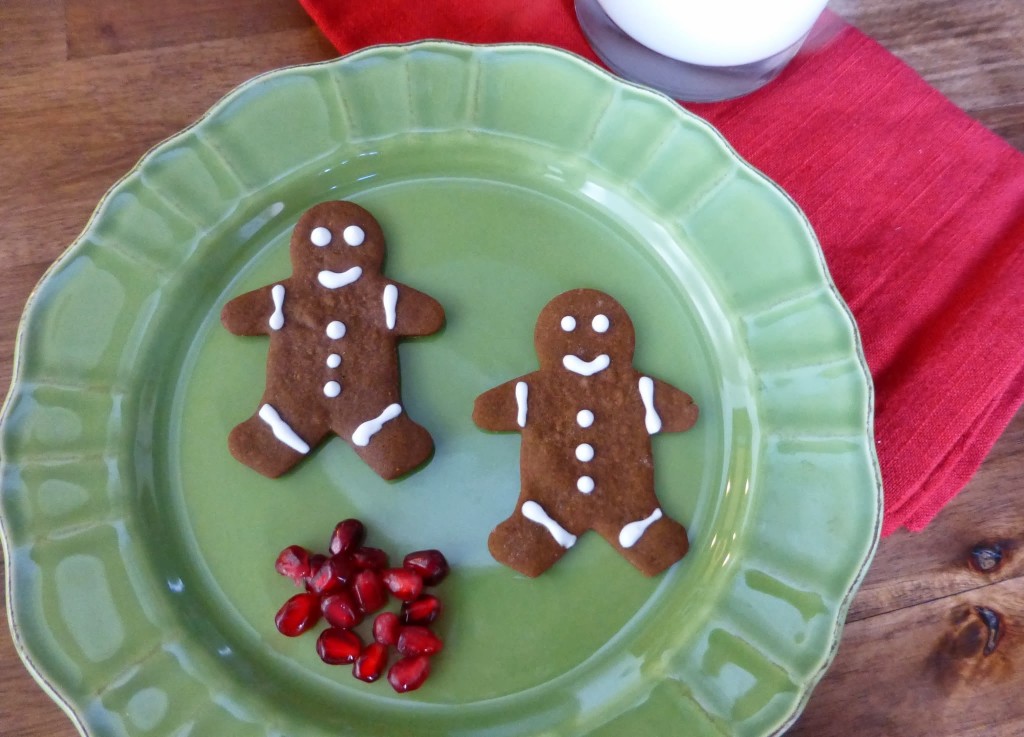 1. With a paddle attachment, cream the butter and sugar together.
2. Add in the egg.
3. Then the molasses.
4. In a separate bowl, stir together the flour with the spices, salt, and baking soda.
5. Slowly add the dry ingredients into the butter/sugar mixture until just incorporated. Then stop.
6. Form the dough into a disk. Wrap in plastic and chill for 1-2 hours.
7. Roll the dough on a floured surface and cut with a cookie cutter.
8. Chill the cookies while you preheat the oven.
9. Bake at 350° for about 7 minutes, checking the bottoms to make sure they don't burn.
10. When cool, decorate with icing (4 T butter at room temp mixed with 1 c powdered sugar, 1/4 tsp vanilla, and 1 T cream).
Happy Holidays!