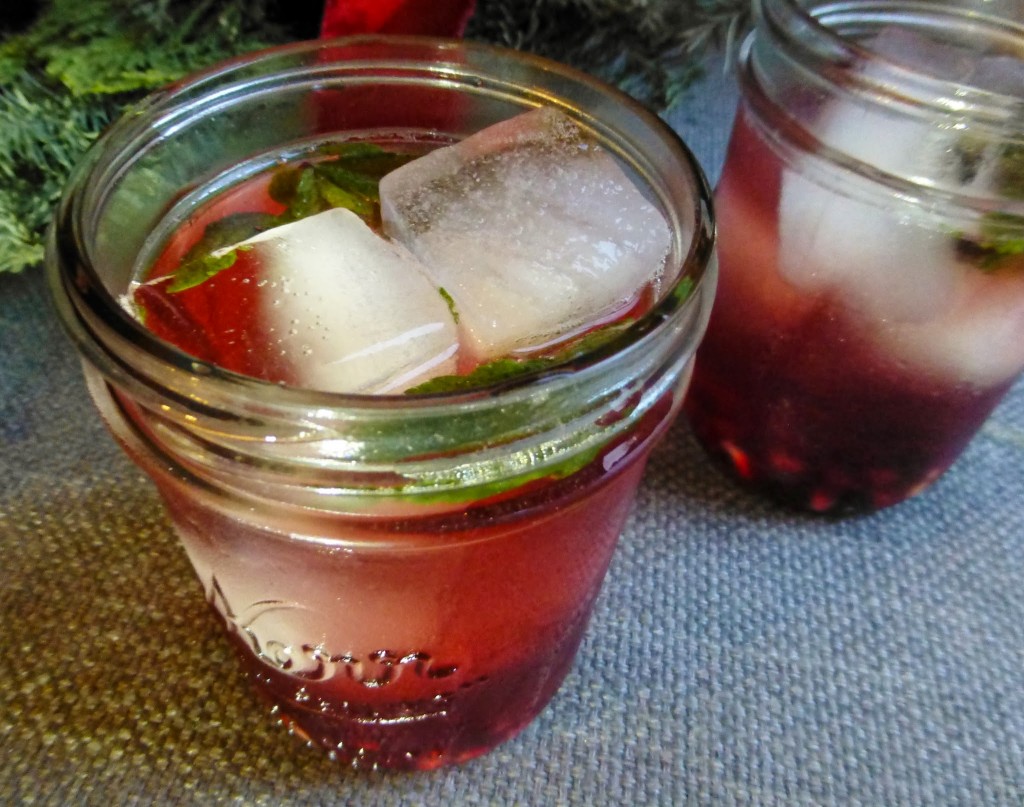 I post a lot of drinks with mint in them. I like fresh mint. If you use your imagination, the pomegranate seeds and mint leaves kind of look like holly, so it's festive for the holidays. You can also turn this into a champagne cocktail for New Years by using champagne instead of the rum and club soda.
My friend, Bobby, gave me the homemade grenadine. I included the recipe. Try serving it layered with the red syrup on the bottom, or mix it up to turn it the color of a Shirley Temple.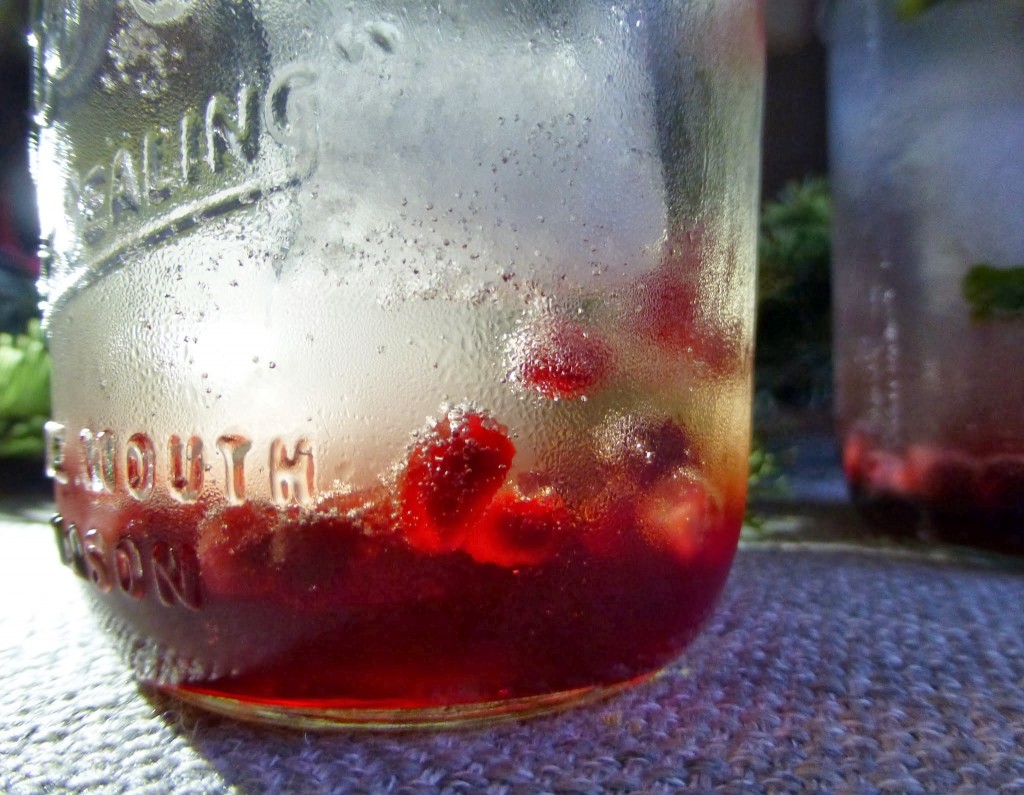 RECIPE
1 1/2 oz rum
1 oz grenadine (reduce 1 c pomegranate juice with 1/2 c sugar for about 15 min on low until thickened, then cool)
6-8 mint leaves
1 T pomegranate seeds
club soda
1. Fill a shaker with ice and rum.
2. In a mason jar, combine the mint leaves with grenadine and pomegranate seeds and muddle with a muddler or wooden spoon. You can add a little extra grenadine if you want it sweeter.
3. Fill the jar with ice.
4. Pour rum on top. Then top with club soda.
5. Cheers to the New Year!