About 8 or 9 years ago, I became obsessed with tiramisù. I ordered it everywhere I could find it. Even if I was too full. One time I had eaten too much Spaghetti Bolognese and had to walk a few laps around this restaurant in Pittsburgh to try and make room. As people looked at me strangely, circling their table a third time, I realized I had taken it too far.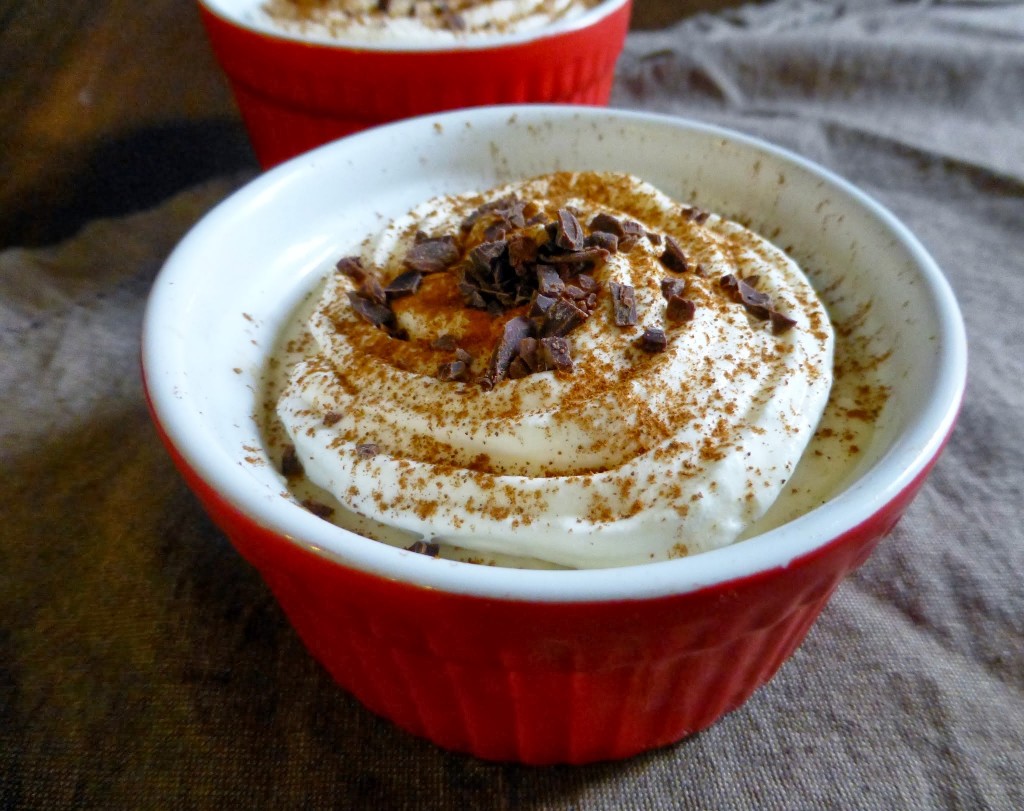 I admit I felt gluttonous, ordering it even though I was full. In my search to find the perfect tiramisù, I felt unsatisfied. I hadn't found it. So I decided I'd take a different approach. I'd find it by making it.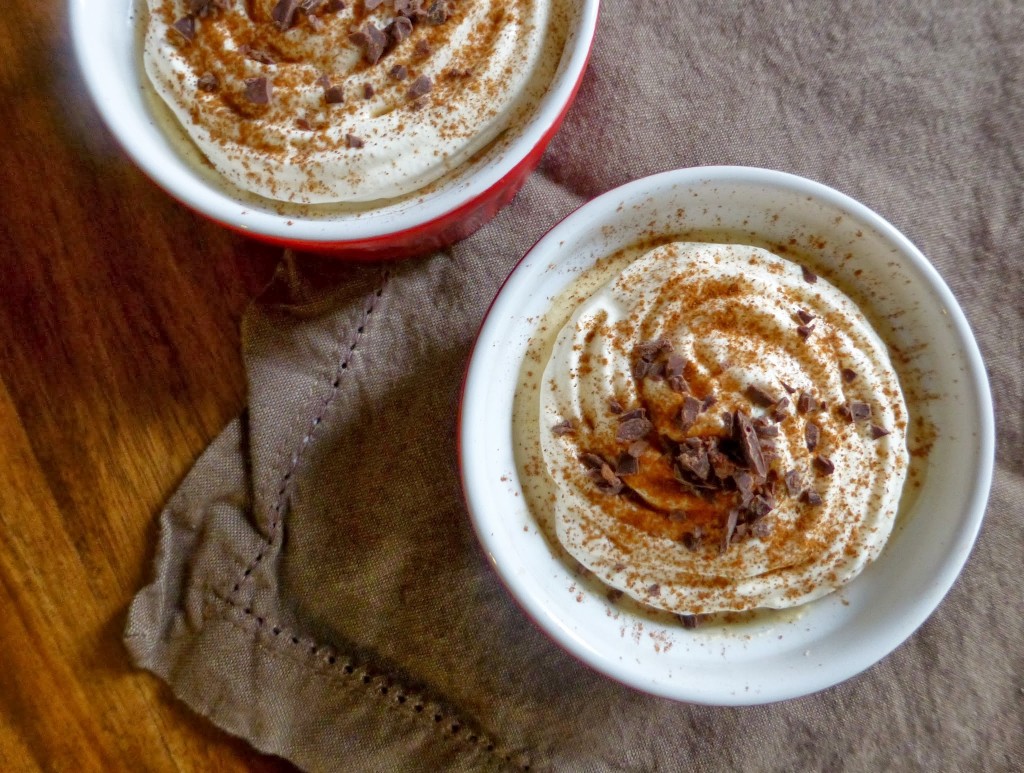 When I got home, I searched recipe books and the internet for the best recipes, the one's that had the ingredients and characteristics of the ones I enjoyed. Once I had it narrowed down to the best ones, I went to work one night. Several hours later, I was putting the fourth tray into the fridge. I had to balance the final tray on top of an orange juice and milk carton. And that's when I realized I really hadn't thought this through. How was I going to give away four trays of tiramisù? Fortunately, I was invited to a potluck that weekend. It might sound like a good plan, except for the fact that it was a 4th of July party, and a traditional Italian dessert doesn't exactly fit in amongst apple pie and burgers. In the end, though, I found out that my favorite version was also everyone else's favorite. And so it became the basis for this recipe, which I have tweaked and tried to perfect these past 8-9 years.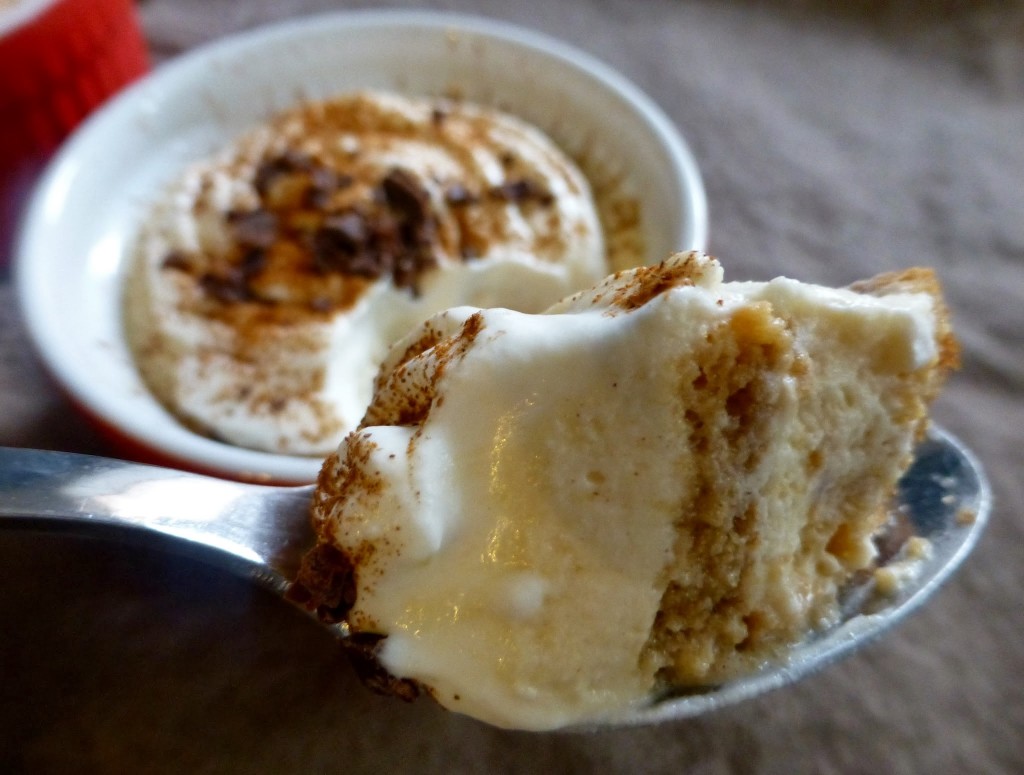 It's not the perfect tiramisù. I've still never had it. Although, I did make this one for a dinner last week, and the host's mom from Chicago said it was the best tiramisù she's ever had. Sometimes I'll vary it slightly, adding a different liqueur or a layer of strawberries or something like that. But if you do find the perfect one, let me know. I want to try it!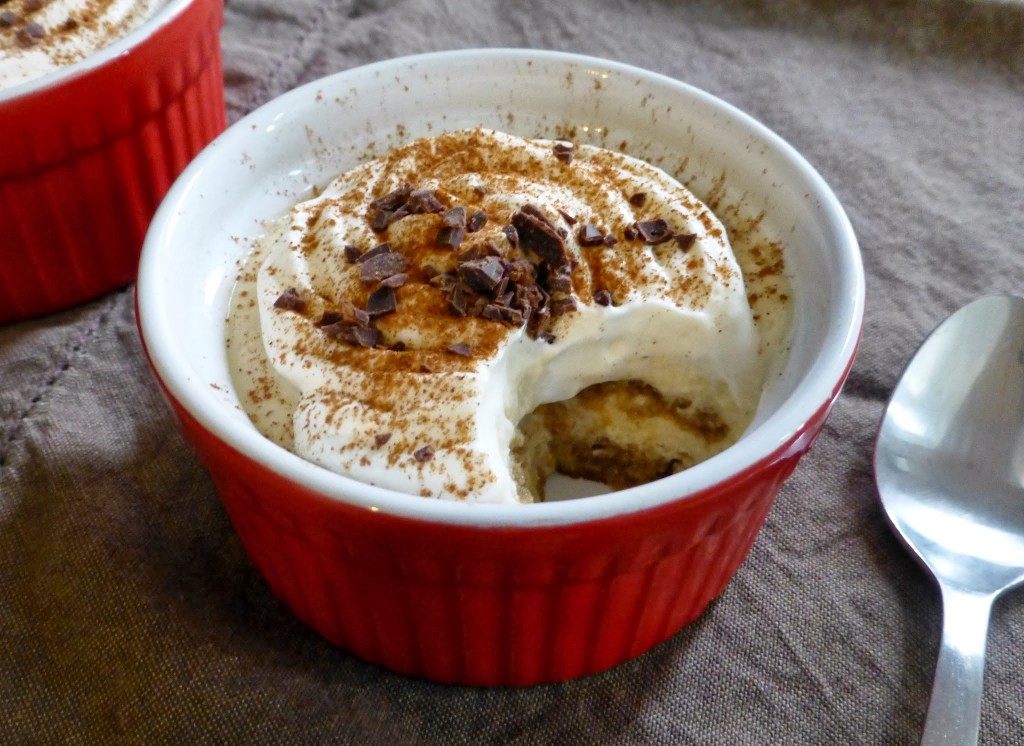 LADYFINGER RECIPE
3 eggs, separated
1/4 c sugar
1/2 c flour, sifted
powdered sugar, for dusting
You're essentially making a slightly sweet sponge to soak up the espresso later.
1. Heat the oven to 350˚. Line a couple trays with parchment and make a circle outline, using the ramekin you are going to make the tiramisù in as a guide. I like making them in individual cups but you can do it as a tray and make the oblong ladyfingers, you traditionally see.
2. Whisk the egg yolks with the sugar until pale yellow and thickened, about 3-5 minutes.
3. In a separate bowl, whip the egg yolks with a pinch of sugar until it forms stiff, white peaks.
4. Add the flour to the egg yolk mixture, and then fold in the egg whites with a rubber spatula.
5. Pipe the lady fingers in a circular motion with a pastry bag, starting in the center and spiraling out like a snail's shell, making sure to stay within the lines of your outline, and keeping in mind it will expand a tiny bit when it bakes. Dust the tops with powdered sugar.
6. Bake for abut 7-10 minutes until golden brown.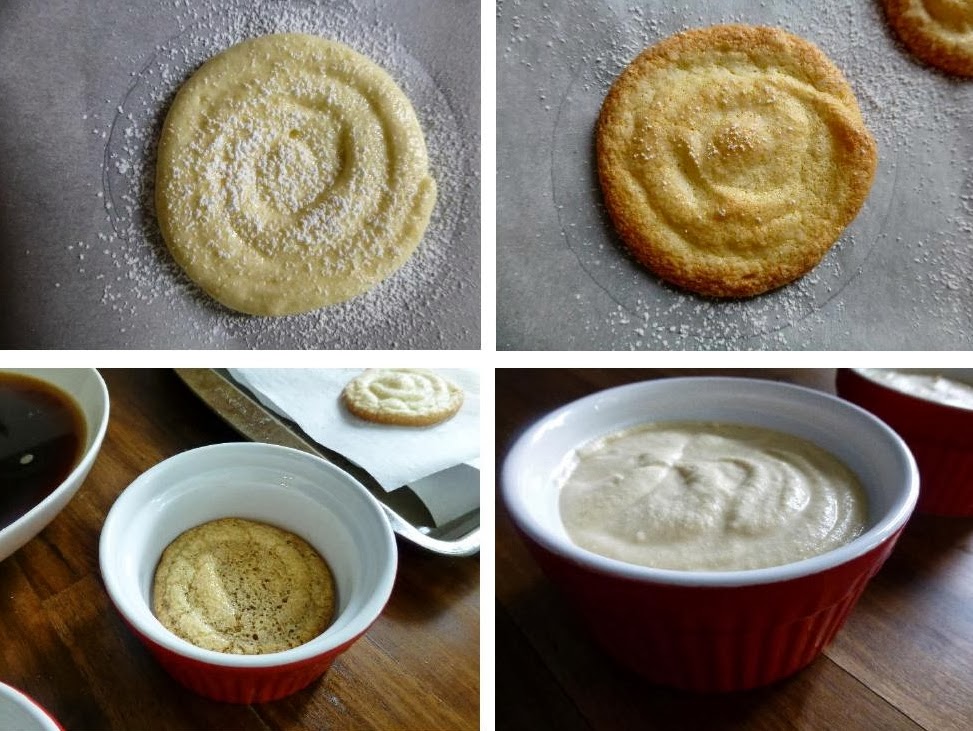 TIRAMISU RECIPE
makes 6-8 ramekins
3 eggs, separated
1/2 c sugar
8 oz mascarpone (pronounce the whole word, it's Italian, mas-car-PO-nay)
1 oz (2 T) brandy
1 oz (2 T) espresso + 1 c of coffee or espresso, cooled
whipped cream (1 c heavy cream + 2 T powdered sugar + 1/2 tsp vanilla)
cinnamon and shaved chocolate for garnish
a recipe worth of ladyfingers (listed above)
1. Whisk the egg yolks with the sugar until pale yellow and thickened, about 3-5 minutes (sound familiar?).
2. Then add the 1 oz of brandy, 1 oz of espresso, and mascarpone until incorporated and thick again.
3. In a separate bowl, whip the egg yolks with a pinch of sugar until it forms stiff, white peaks.
4. Fold in the egg whites into the mascarpone mixture, just until incorporated.
5. Now you're ready for assembly. Pipe a little filling into the bottom of the ramekin.
6. Dip a ladyfinger circle into the coffee (you can sweeten the coffee with sugar if you want) and place in the ramekin.
7. Then top with some filling to cover it. Repeat this two or three times, depending on the size of your ramekin, finishing with filling.
8. Cover with plastic wrap and refrigerate for at least 4 hours or overnight.
9. When ready to serve, whip some heavy cream with powdered sugar and vanilla. Pipe on top of the tiramisù and sprinkle with a little cinnamon and shaved chocolate. This last step isn't so traditional, but it's the way I like it.
Random facts about tiramisù: Tiramisù translates to "pick me up." Tiramisù originated in Northern Italy, which is why you'll find a lot of tiramisù in Venice.