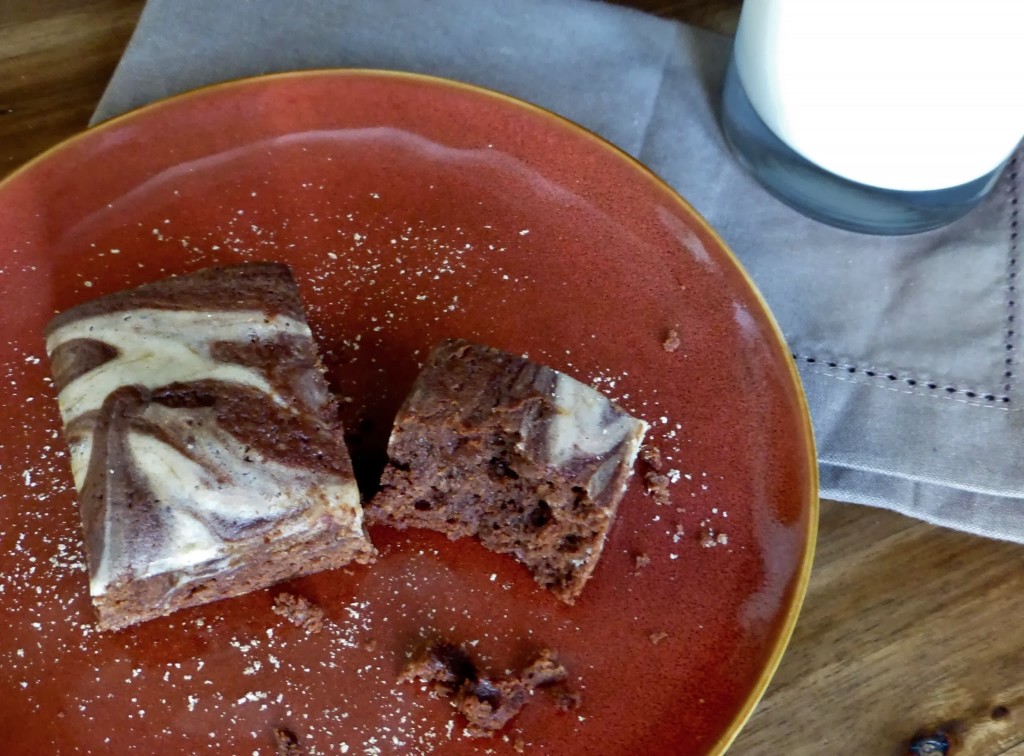 Pumpkin has infiltrated about every food product. You walk into a Trader Joe's this time of year, and you'll see what I mean…from oatmeal to coffee to yogurt to cookies… I think the next frontier for pumpkin is beauty products. I'm waiting for Old Spice to come out with a "fresh pumpkin" deodorant, maybe Dial can do a "pumpkin blossom" hand soap, Downy a "clean pumpkin" dryer sheet… I say by fall 2015, pumpkin will complete its take over. We will be walking around in recycled, pumpkin fiber Gap sweaters, drinking PSLs, and chewing Orbit pumpkin-mint gum to get rid of that coffee breath.
So here's a recipe for pumpkin brownies. And later a pumpkin malt…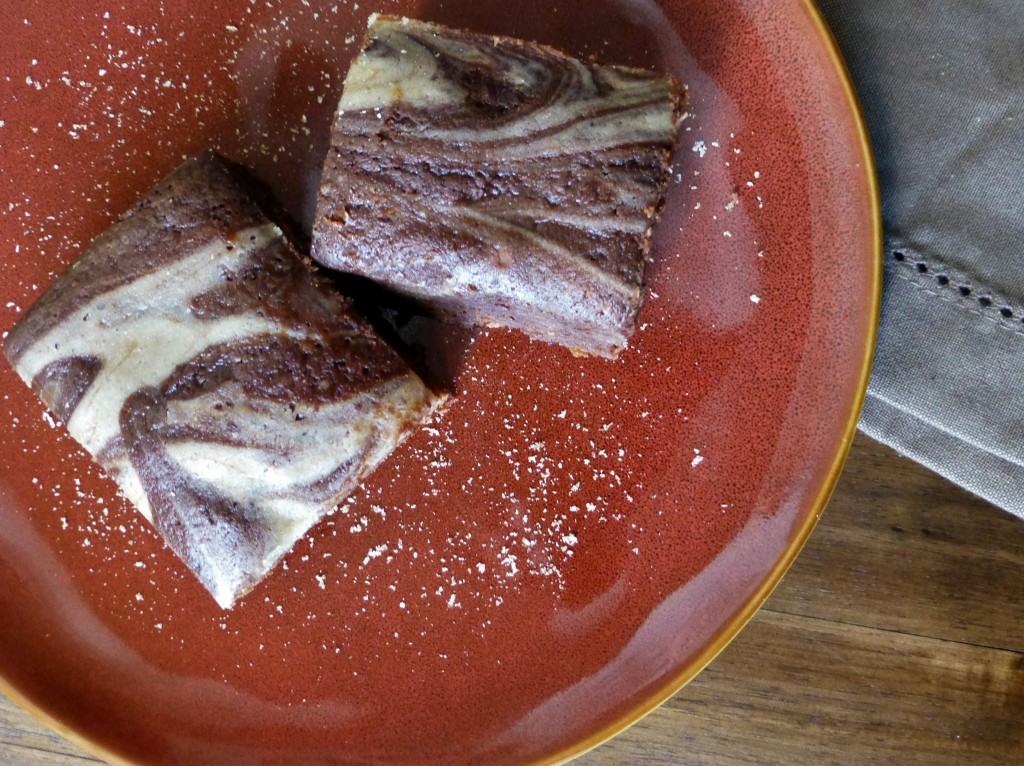 It's a variation off of a Guinness brownie I did once for St. Patrick's Day. I'll probably post that one in five months. I'll swap out the pumpkin porter for Guinness, take out the cinnamon and maybe add some green food coloring to the cream cheese. I didn't want there to be any unnecessary suspense…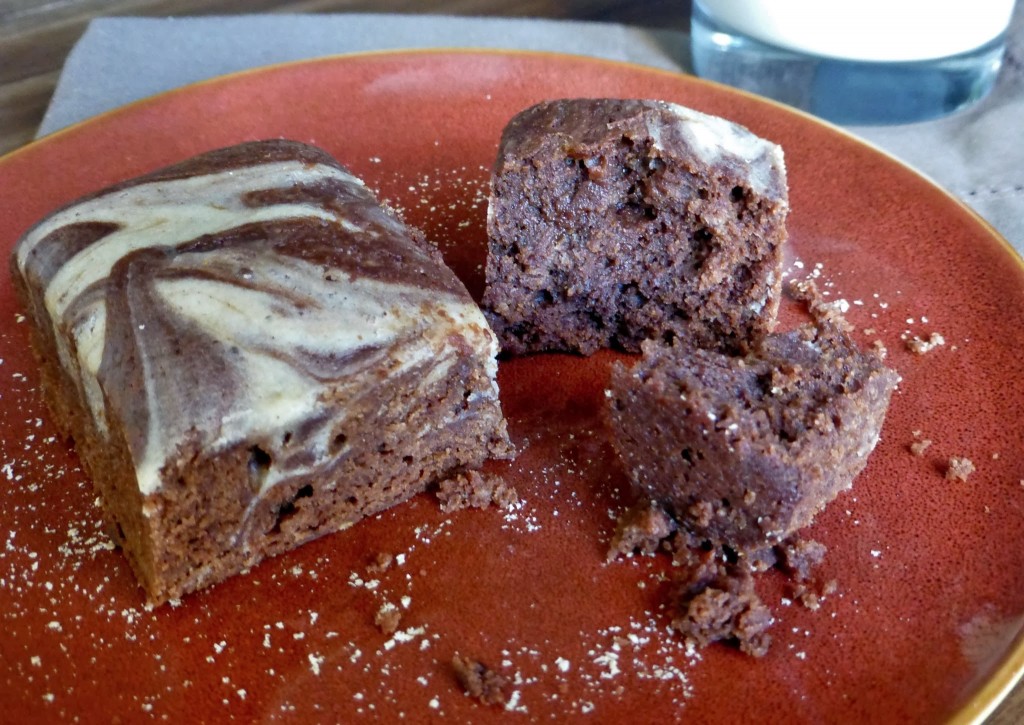 RECIPE
For the brownie:
1 stick (1/2 c) butter, cubed
8 oz semisweet bar of chocolate, chopped
1 c sugar
3 eggs
1 1/4 c flour
1/4 c unsweetened cocoa powder
1/2 tsp baking powder
1/2 tsp salt
1/2 c pumpkin ale
For the cream cheese swirl:
4 oz cream cheese, softened
2 T butter, softened
1 egg
1 T flour
1 tsp cinnamon
1 T pumpkin ale

1. Preheat the oven to 350˚.
2. Melt the chocolate and butter together in a pan over another pan of simmering water (double boiler).
3. Take off heat and whisk in the sugar and then the eggs.
4. In a separate bowl, combine the flour, cocoa powder, baking powder, and salt. Then stir that into the melted chocolate until just combined.
5. Lastly whisk in some pumpkin ale. Pour the batter into a buttered, 9 in square baking pan.
6. In another bowl, combine the cream cheese, butter, egg, flour, cinnamon, and pumpkin ale. Pour over the brownie batter in a zig zag and swirl together with a fork or skewer until marbled.
7. Bake for about 45-55 min. Check the center with a skewer. You want it to come out with a few crumbs on it, not completely clean.
Pair with a cold glass of milk or more pumpkin ale!